Do you need an automated system for your company that helps your employees with accounting management and affairs safely and quickly? If yes, then you need custom accounting software. But how to create accounting software? Keep reading to get to know!
This guide is enough for you to understand if and when your company requires such accounting tool, along with the phases involved in the development of an accounting software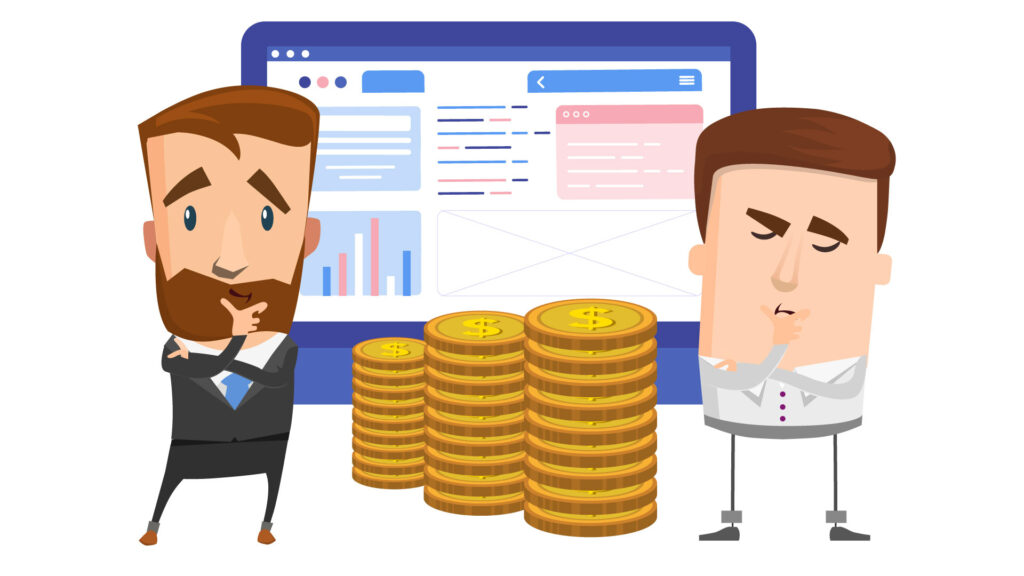 Who Needs Custom Accounting Software?
Before we directly jump to which companies or industries need digital help with accounting and financial management, let us first look at what custom accounting software actually is?
Custom accounting software ensures real-time financial data synchronization to assist in financial analysis and planning, inventory, and asset management; while integrating with customer relationships, human resources, and other critical systems of the business.
What custom accounting software serves the best can only be known from the specific needs of the business. For example, an educational institute will need off-shelf software for fee tracking and management while a construction company will need fully-customized software for property monitoring, and banks will utilize it for timely reporting. So the application varies with the need.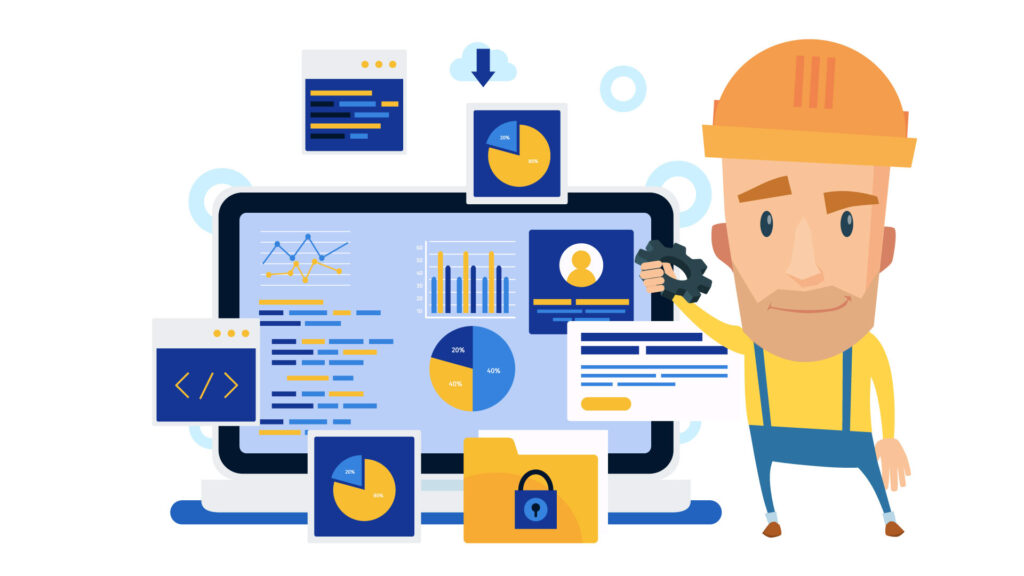 Importance of Custom Accounting Software
In the digital era, organizations face so many complexities in running a business smoothly, especially the financial management of the business. One human mind has a certain limited capacity to keep all records and data updated. Therefore, we have to have some good technological tools that help us in handling monetary issues without much human intervention.
This need brings the custom accounting software to the front. The development of the said software has become very crucial for any business of any nature. An accounting software specifically tailored according to the company's needs provides accounting solutions related to payables and receivables, assets and inventory, invoices and payrolls, and much more.
The right money management system means the most for any business or industry. It is the only factor that controls the company's financial situation, and monetary issues and the company's success or failure largely depends on the proper money management system.
There can be so many examples of business industries that can benefit from custom accounting software in their own ways.
Here are a few more general examples:
Companies that require custom accounting software to meet every little accounting need.
Large-scale businesses that want to manage finances for individual projects.
Start-ups seeking medium-sized business accounting software.
Government bodies interested in acquiring error-free money management solution
Non-profit organizations trying to upgrade the management and flow of their funds and donations.
Or any company that wants to switch from off-shelf to custom software for better productivity.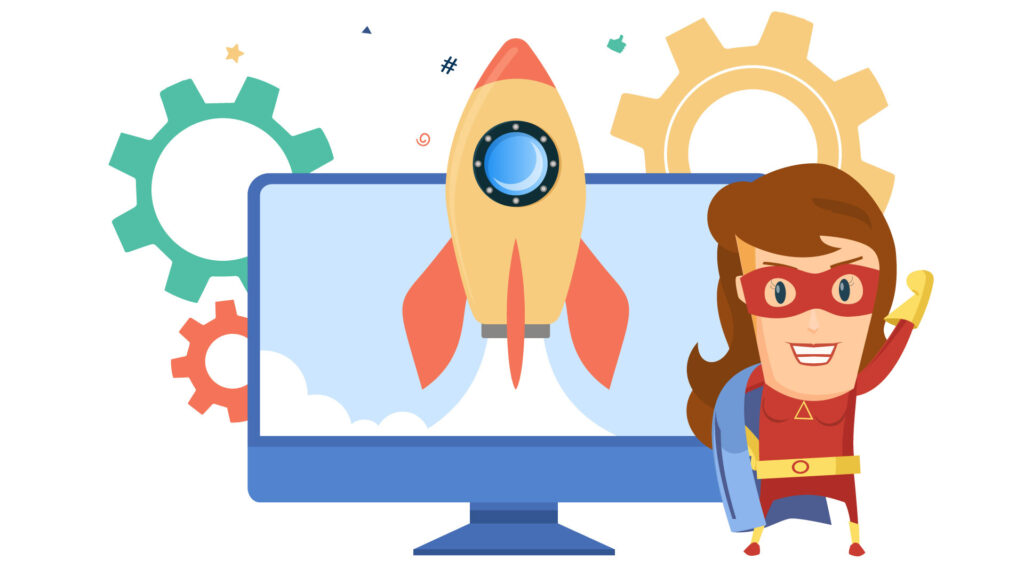 Challenges Custom Accounting Software Solves
From simple data entry mistakes to blunders in cash flow management, an accountant is held responsible for all the issues that seem minor but later might risk his job or the company's work system.
Therefore, it is always better to include some Enterprise Resource Planning (ERP) software in your day-to-day accounting tasks to avoid such challenges.
Here are the top four challenges that are best addressed by custom accounting software.
File Storage and Organization
Finding the right file at the right time is a struggle every accountant has faced. Sometimes it becomes really difficult to dig out a document that you don't remember the configuration for. This is best solved by custom accounting software which has the ability to store and organize piles of documents quickly and effectively.
Calculation Errors
No matter how good you are with numbers and equations, human errors in calculation are unavoidably natural. Sometimes these errors can be acceptable; other times, they can cost you your job! Hence, instead of just relying on calculators, using accounting software is an intelligent move. You just enter the information and let the customized program do all the work with greater accuracy.
Confidential Data Loss Risks
It is never acceptable for a Certified Public Accountant (CPA) firm to lose the confidential financial data of their clients. Just keeping the data in the office computers is not justified due to the risks of theft, cyber-attacks, or unauthorized access. A cloud software from a reliable accounting software development company can provide the necessary security measures like data encryption, firewalls, and unusual activity detection. It not only reduces the risks of losing confidential data but also protects the company's name and reputation.
Cash Flow Management
Managing a proper cash flow with accurate and detailed transaction records is not a single-person job. Hence good accounting software can save your accountant's life by helping in managing income and expenses. The software keeps track of every penny coming in and going out of the company. Staying updated with the cash flow of the company regularly using custom software presents the complete picture of the finances of the business.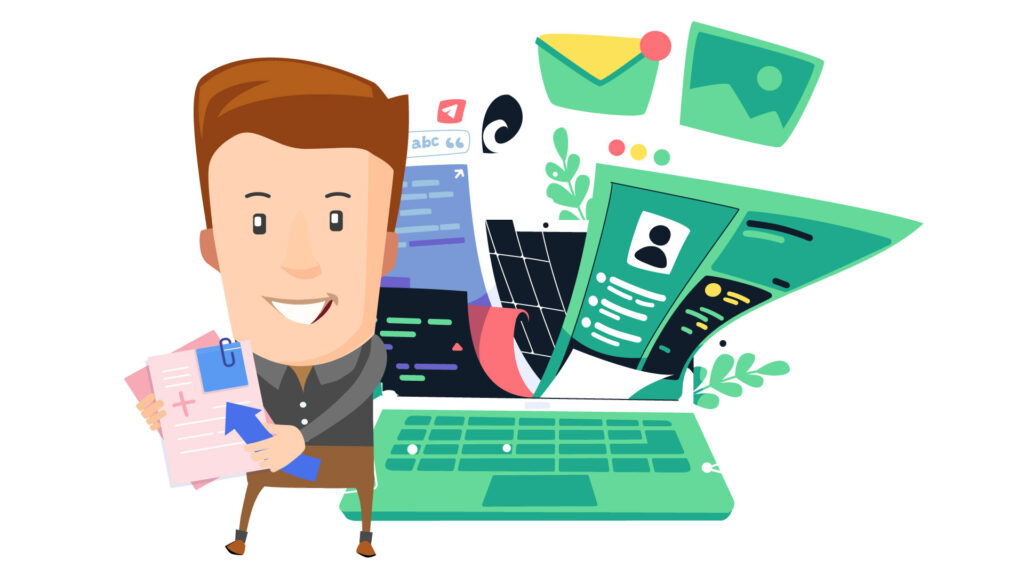 Phases of Custom Accounting Software Development
To achieve the best product with the required results, it needs to go through several development phases, and custom accounting software is no exception. While planning the development of accounting software, one should start from the core requirements of the business to the additional features to be served.
We have divided the development of customized accounting software into five major phases, and each phase crucially requires you to make important decisions to reach the desired product.
The five development phases are as follows:
Consulting and Planning Phase
As the name implies, the first step is to ensure the proper consultation and planning between both the parties- business owners and the accounting software development company. Business needs and processes should be communicated well, and the accounting systems and suitable software types should be decided accordingly. Aside from these, any additional features such as cloud storage or reports generation should be consulted as well. Also, the ROI, methodologies, and risk involved should be planned forehand between both parties. As a result, the software budget and proposed workflow will be sketched in this phase.
Design and Prototyping Phase
After all the consultation and planning, now comes the phase of UI/UX designing of the software by creating samples that are user-friendly and appealing to the eyes. Once a suitable design is ready, the prototyping stage can be started. This can be crucially expensive and complicated, but if the design is successfully transformed into a functional system, all the money and efforts are worth it.
This can be a complicated and costly phase when the design is finally ready to be transformed into a functional system. At this point, the prototyping and development process can be started, once a clear strategy is formed with the design.
Development Phase
Now comes the phase when the developers show up their skills by writing and compiling the code, installing required environments, preparing to test, integrating all the features, and finally refining the program. Throughout the development process, the developer is supposed to keep the business owner updated about the software's construction and progress, answer their questions and cater to their requirements.
Testing Phase
After the software is fully developed, it goes through the testing phase before releasing it. Testing is basically done to check if there is an error or something is missing out.
Release and Support Phase
The final phase is to release the software in the company and support your employees in getting started with it.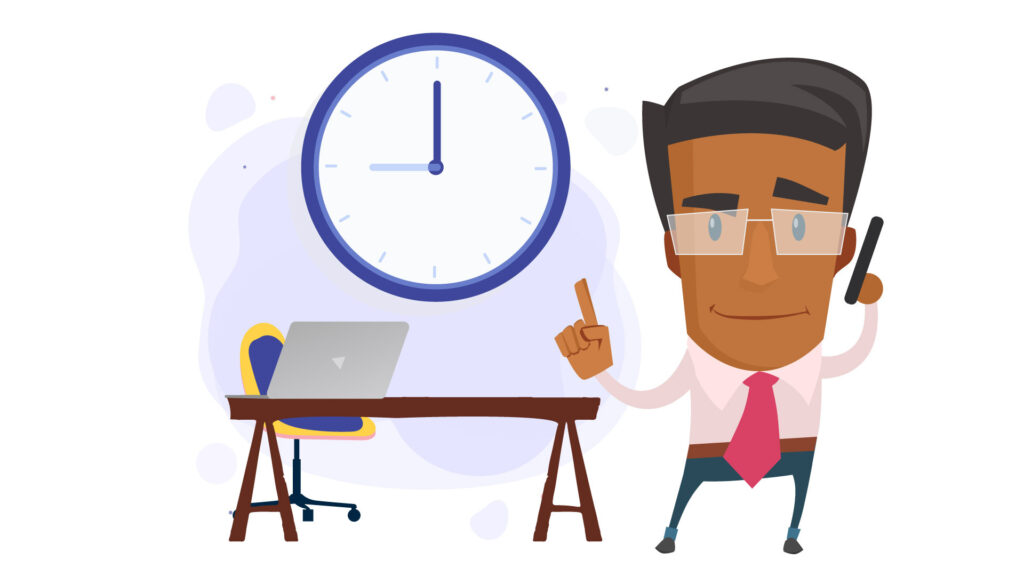 How to Choose the Right Development Company
After you have learned the development phases of custom accounting software, it is time to understand the key points of choosing the right development company for your business.
Before searching for a development company, you must figure out your company's needs that you will have to communicate.
Do Not Hire Because It's Cheap
The worst you can do to your business is hiring a cheap service that might look lucrative in the beginning but then cause you trouble in the longer run.
You should get a rough idea of the accounting software cost by visiting different development houses and their offering.
List Out the Prominent Ones
After comparing the costs of some development companies, you should list out the prominent ones in the order of the maximum benefits to be provided.
⦁ Look For Their Market Credibility
Yes, instead of trusting anyone blindly, be clever enough to look for their market credibility. You can check out their clientele portfolio or the reviews and testimonials.
Find Their Business Development Model
Before locking the deal with the best one found, understand their business model and learn how they work.
Final Words
As you've seen, good custom accounting software lets a business prosper from the right use of technology. The perks of personalized accounting software are much more than what we have discussed in our article. This accounting software focuses on automation, efficiency, and simplicity while providing well-crafted accounting solutions.
If you have an idea or want to consult creating or improving your digital product feel free to contact us