E-commerce cloud is on the rise now, gaining popularity by the day. And due to this fame, numerous eCommerce cloud services and solutions have come to life. Cloud has brought a massive change in eCommerce. The benefits of cloud computing in eCommerce are uncountable. We'll cover each and everything in this article.
What is Cloud Based E-Commerce?
Let's break the topic down to its core. Cloud is simply everything you can access over the internet. And when we say "cloud stores data," it means data storage occurs on internet servers. Think of it as a real cloud that stores data rather than water vapor. E-Commerce, on the other hand, is termed as the transactions that occur over the internet. But what is cloud-based eCommerce? Or eCommerce cloud services? Cloud-Based E-Commerce is the action of renting these internet servers for processing, storing, or using applications. If you're using someone else's storage, you're paying them for the service they provide. Here's the eCommerce part. Later on, we'll even learn how to build ecommerce in cloud.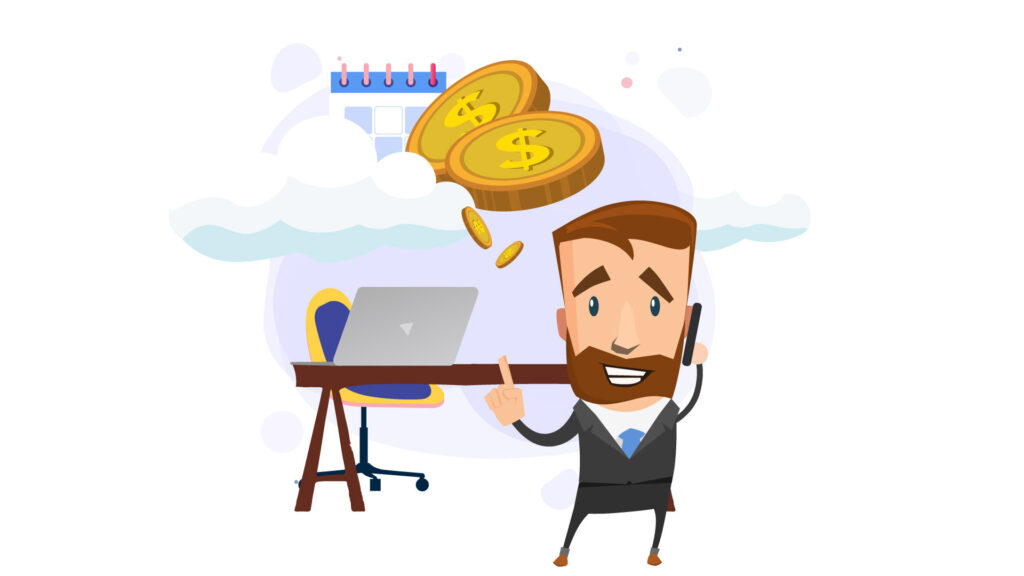 E-commerce in a cloud – examples
It may be tricky to understand at first. Thus, examples of Cloud-based eCommerce may help out a bit. They include,
Shopify
Volusion
BigCommerce
Wix
Magneto
Squarespace
All of these are examples of cloud-based eCommerce businesses.
What are the Benefits of E-commerce in the Cloud?
Like mentioned before, there are loads of benefits of cloud computing in eCommerce. Here are some of them:
Security is of utmost importance in eCommerce. The seller has to reassure the customers through persuasion that their payment details are transferred securely through the cloud. Therefore, it offers PCI-DSS hosting with further security measures to prevent the eCommerce cloud store from suffering attacks.
One of the greatest eCommerce cloud benefits is it provides simple methods to build your eCommerce store. The commerce cloud store can grow on shrink based on the business, traffic, reviews, etc. How is the Cloud scalable? Well, the eCommerce cloud architecture's scaling occurs through virtualization.
When building an eCommerce cloud architecture, payments are only for what you need. There is no infrastructure, no storage, etc. So, the only thing requiring payment is perhaps, using the Cloud.
When dealing with an online business, speed is a must-have. What do you think: Will a customer prefer a slow site or one which hardly takes time to load? We'll let the thought speak for itself. Cloud computing offers this speed, and mixing such computing with eCommerce incorporates it as well.
There are many more benefits, but we'll leave it here for now.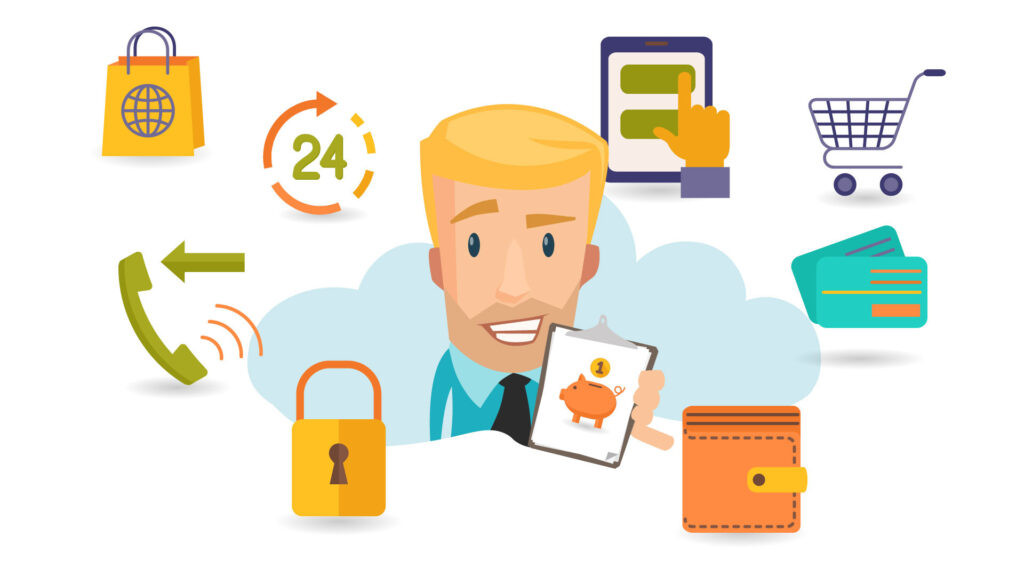 Best Cloud e-commerce solutions
There are three major types of cloud eCommerce solutions:
Service-as-a-Structure (SaaS)
SaaS is for startup companies that need to start their business. Here, instead of a platform, a service is provided. Its maintenance and performance are the provider's responsibility. And the user has to pay the provider monthly/annually depending on their agreement.
Infrastructure-as-a-service (IaaS)
IaaS is for the more large-scale enterprises. It provides a virtualized infrastructure accessible to multiple users, and its scaling occurs per the customer's needs. The user has complete control. Like, they can run any software, make any changes, etc.
Platform-as-a-Service (PaaS)
PaaS is for the more advanced companies that require full mobility with their site or app. Here, the customer receives a platform. He has complete freedom to develop, change, run it. Some platforms even provide automation tools.
Everything About E-commerce Cloud Architecture
Cloud architecture refers to the components required to create the Cloud. These elements come from virtualization technology and include:
Front-end Platform – The nodes that connect to the Cloud through the internet.
Back-end Platform – These are the devices that make up the storage and server parts of the Cloud.
A means to connect both the front-end and the back-end platforms.
A suitable solution
"Solutions" here refer to the previously mentioned Saas, Iaas, and Paas. Together, all four of these combine to make a cloud architecture. eCommerce cloud architecture is simply a hybrid where the cloud architecture is "modified" to cope with the eCommerce models' needs.
What are the implications of cloud computing for ecommerce
Like mentioned before, eCommerce cloud benefits are plenty. For one, it is cost-effective as these eCommerce businesses can rent hardware and software instead of buying or making them. Moreover, since everything is over the internet, the company does not need space to hold servers and stuff. Through Cloud Computing, the business's scale can drastically increase or decrease depending on the circumstances faced. And if the company is a startup, cloud hosting allows for a quicker eCommerce setup. Best of all, Cloud Computing for eCommerce generates employment as it provides tremendous support for infrastructure and software. So, these were the implications of cloud computing for ecommerce.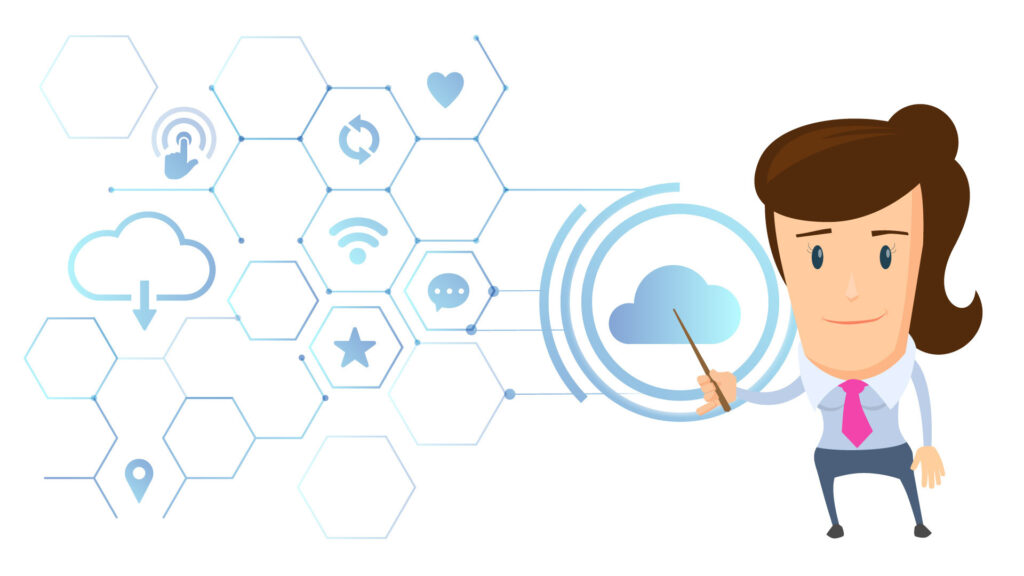 How to find best e-commerce cloud hosting?
Well, there are numerous factors to consider when choosing the perfect best eCommerce cloud hosting. These include encryption, PCI compliance, backups, limitations, etc. Moreover, the type of eCommerce business is also an important determining factor. Now. There are some questions you have to think of when choosing the best eCommerce cloud hosting. Like:
How trustworthy is the host?
Where will the data be held?
What do they charge?
How many services does it provide?
Is it secure to store data on such servers?
How do you handle regulatory compliance?
These are more questions you can ask. And the more you know of the host, the better. The answers to the above questions would help to find the perfect cloud host for the eCommerce business.
How to Build E-Commerce in a Cloud?
The whole build depends on the type of the eCommerce business. There are numerous ways to create it. Although, many follow the five basic steps.
Here, you plan out your aims and objectives and why you want to do what you're going to do.
Understand what solution you're going to use, i.e., SaaS, IaaS, PaaS, or on-premise servers. Explore the benefits and drawbacks of each.
Now, figure out how you're going to achieve your goals. Set out your criteria. And define the scope of your work.
Execute according to the plan you made. If you do so, you'll find your performance increasing by the day.
Remember, a successful business requires consistency. So, continuously optimize your company bringing new updates and whatnot.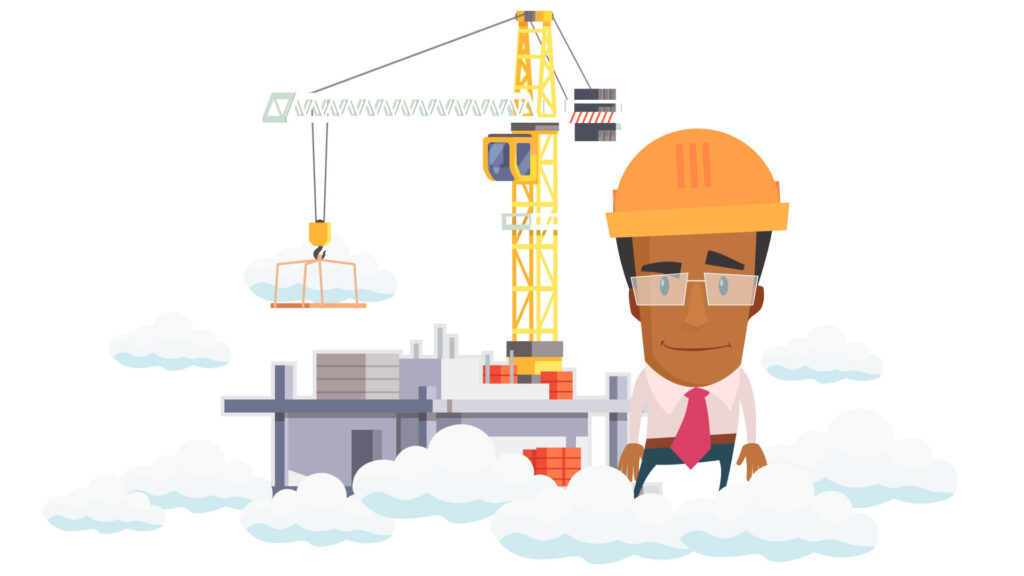 How to choose a software house to build e-commerce in the cloud?
The eCommerce software manages the business in the background. And a software house provides this (e.g., ERP). Answering some tough questions can set the path to choosing the best software house. They include:
How much does it cost?
What features does it provide?
Is the software house reliable and well experienced?
Does the ware require lots of maintenance?
Is it customizable to fit the business's needs?
How secure is it?
What are the backup features of the software?
Check the offer of our software house and see how it works!