Database development services are an integral part of data-driven businesses worldwide. An optimized and well-structured database is critical for providing the best customer experience. Database development services allow businesses to outsource everything related to database development, from database design to maintenance, letting them focus on what matters to their business the most.
This article describes database development companies, how they can benefit your business and discusses what business owners need to know before outsourcing database development.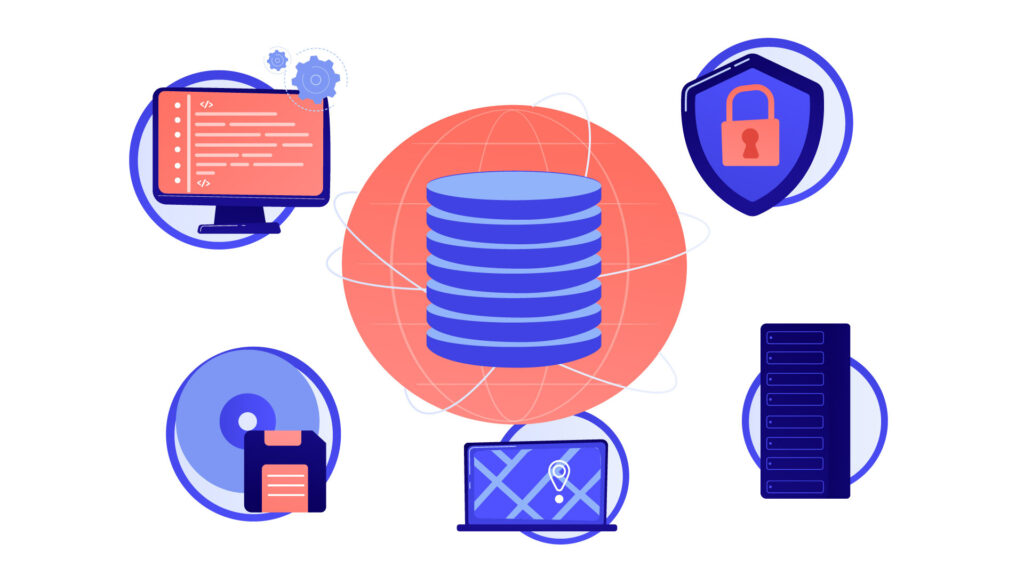 What Are Database Development Services?
Database development services (DDS) provide custom solutions that fit business needs to optimize the applications and streamline DB operations. Not only do they develop custom databases on your behalf, but also they offer different other database-related services, including database design, migration, analysis, consulting, testing, database app development, and many more. Such services have a range of ready-made and customizable databases that fit different industries. For example, inventory databases, analytical databases, real-estate database solutions, etc. DDS works with many database technologies, including MySQL, NoSQL, MongoDB, and Oracle, allowing businesses to build flexible and scalable database solutions to manage large data sets.
What Does The Database Development Process Look Like?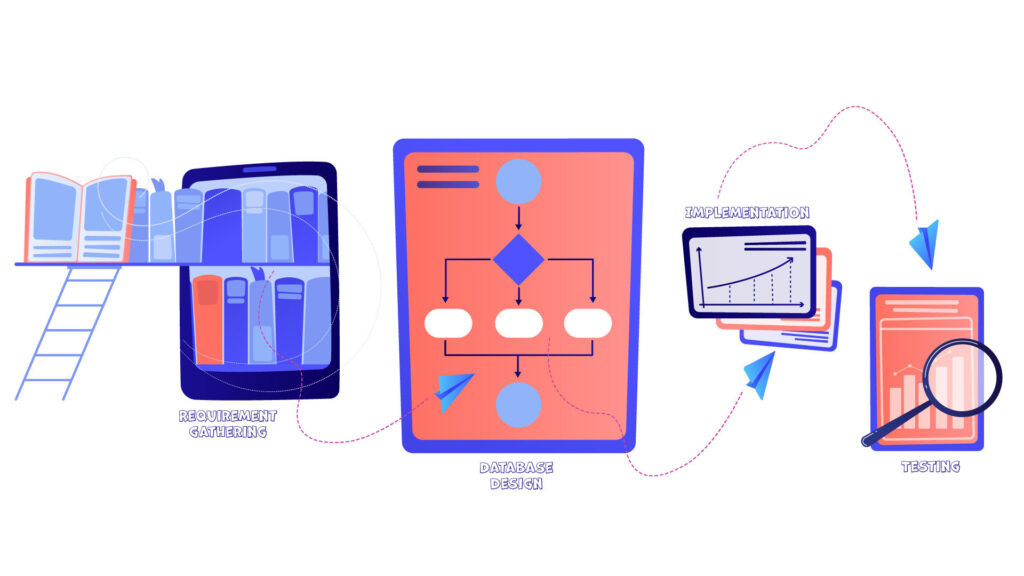 A database development process typically consists of the following steps.
Requirement Gathering
The database development process starts with identifying and discussing the major requirements like the organization's business needs, technologies they are looking to use, budget constraints, etc., particularly businesses that initially identify which type of service they need. For example, do they need to develop a database from the beginning, just want to migrate the existing database to a more robust enterprise database solution, or if they just need professional consultation, etc.?
If the business needs a customer database solution, then they need to identify what type of database they need. For example, if they need a relational or non-relational database. They must clearly understand the organizations' data, their relationships with each other, and where they reside at the organization.
Database Design
Once you have clearly understood the business requirements, the next step is designing the database architecture with modeling the conceptual data. It defines the data, data types, table structure, relationships, and constraints among the data. Designers need to refine this architecture with the feedback they gather by presenting it to the stakeholders. Once they finalize the architecture, they can develop the logical data model.
Implementation
With a final database architecture in hand, next, you can start actually implementing the physical database using the agreed tools and technologies in the first phase. The implementation includes the data population or migration from the existing databases, hosting it in the appropriate environment, and implementing the necessary security and privacy.
Testing
The last step of database development is testing the performance of the solution. Testing is a critical process to understand the resiliency of your database solution and its ability to accommodate growing data volumes. Database testing includes tests like performance, stress, and load testing. Those tests allow you to identify any bottlenecks in the database and room for improvement.
How Database Development Can Benefit Your Business And What Businesses Should Consider It
Incorporating database development for your business processes benefits you in many ways.
Simplifies The Data Management
Companies have a variety of data coming from different sources. For example, take a retail company. They gather data from physical outlets and their online website traffic. Also, companies can amass a large amount of data with time, and data management complexities can increase. With database development, organizations can keep them in a central place, making them easy to manage. Thus, it significantly simplifies data management.
Reduces Data Redundancy And Enhances Consistency
Data redundancy is essential to keep data backups and disaster recovery. On the other hand, high data redundancy causes higher maintenance costs and data errors. Also, having data in multiple places can make the data inconsistent. Database development helps maintain the right data redundancy level and makes the data consistent throughout the organization.
Transform Data Into Valuable Information
As organizations accumulate a high volume of data, they become valuable sources to derive business insights. Database development helps scale business systems to fit a large volume of data. Such big data and analytics capabilities of modern databases allow businesses to uncover hidden insights and provide a better customer experience for a higher investment return.
Improve Data Security, Privacy, And Compliance
Data security and privacy are critical for businesses to protect the data from unauthorized access and prevent data loss. Database development allows businesses to implement the necessary security and privacy control to protect data. Also, depending on the industry type, privacy and security are part of different compliance regulations businesses must comply with. Most modern databases design takes place considering such compliance requirements in mind. Therefore, it is easy to tackle data compliance-related requirements with database development.
Improve Data Access
Fast data access is a key to successful and fast business operations. Database development allows businesses to optimize data search and retrieval processes with optimized queries. Thus, With a proper database system, businesses and their customers can easily find the required data without waiting for a long time to find the required data.
How To Choose Database Development Services?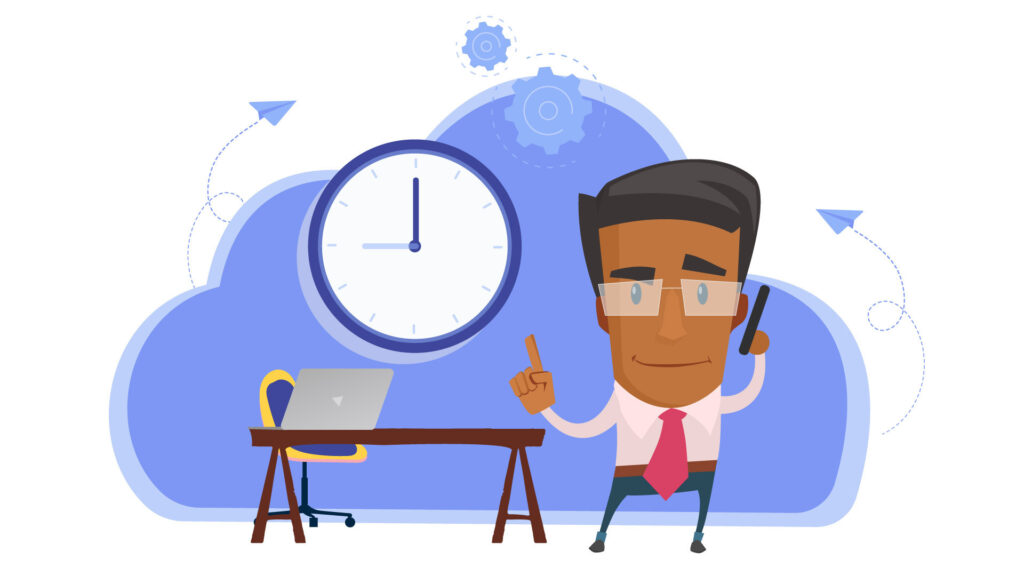 Selecting the right database development company involves careful consideration of several important factors.
Consider Your Business Needs
One of the most important things you must access for choosing the right DDS is your business needs. Consider what types of data, how much your business deal with, and what efficiency you need. Does the DDS you are looking to choose to provide the database support specifically for your business needs? Do they have prior experience in addressing similar business requirements? You can check their portfolios and existing customers to find out what type of database services they are capable of providing.
What Technologies And Tools Are They Using?
Check if the DB development company uses your expected technologies like MySQL or PostgreSQL. Cloud databases, etc.? Do their technologies fit the business needs? Are they relying on old technologies? The outsourcing company must be up-to-date and aware of industry standards and emerging technologies so that you can build innovative, scalable, and efficient database solutions.
What Are The Cost Options?
Another important thing you need to assess is their pricing packages. Most organizations have a fixed budget allocated to their database development requirements. Thus, check if they have flexible cost models that fit your budget. You can check with existing customers if they have hidden costs to eliminate such companies and the costs associated with changing the business requirements because it is possible while you are working towards the right solution.
The Types Of Database Software They Provide
Some database design companies provide specific types of software if you want custom database development. For example, retail databases, real-estate databases, etc. Such ready-made databases allow businesses to develop their solutions faster at a low cost by aligning their requirements to already available solutions. They also offer customizations to fit your business requirements.
Integrations With Third-Party Systems And Databases
Most database outsourcing companies provide solutions to integrate with other third-party systems and databases. For example, you may need to integrate your database system with third-party payment systems, maintenance management software, analytics dashboards for business insights, etc. Assessing such capabilities with your shortlisted outsourcing companies is important if you have such comprehensive system requirements. This flexibility is important to expand your business to different avenues. Hence, choosing such database development services is important to realize future business strategies.
Support Options
Support options are another critical fact you need to asses before making a decision. Check if they provide after-launch database support because it is mandatory to quickly resolve issues that may arise in production systems to minimize the impacts on the end-users. Do they have a dedicated team that provides 24/7 support? How quickly and conveniently can you contact them? The more support options, the better.
Is User Training Available?
Training is important for your employees to understand their services and the entire solution quicker than reading user manuals and guides. Once they deliver the solution, most of the responsibilities for the database are in the businesses' hands. Thus, proper training is paramount to using the solution correctly and avoiding any mistakes that can cripple the entire solution. Thus, choose a DDS willing to offer your staff the necessary training.
Benefits Of Database Development Outsourcing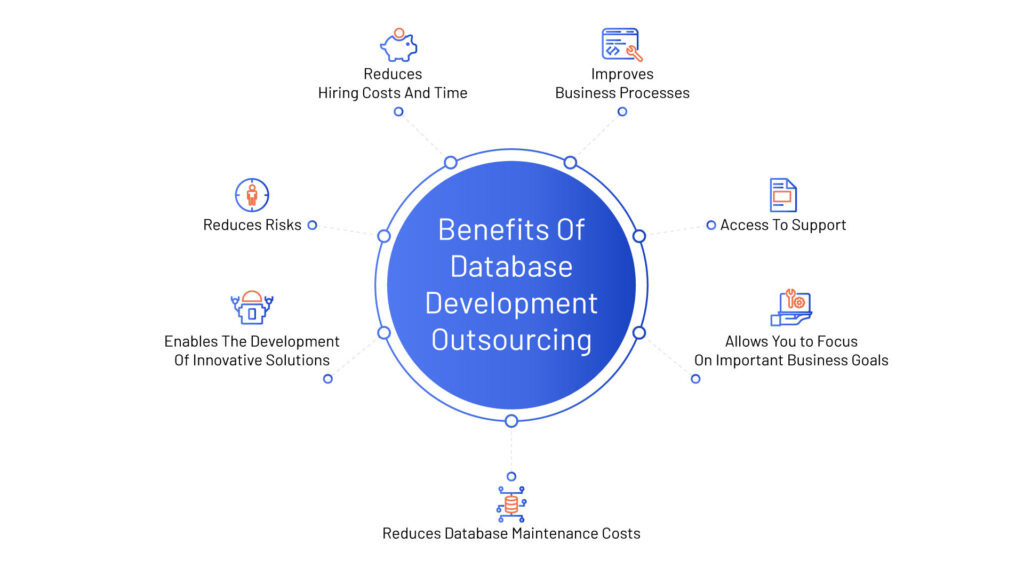 If you choose the right database development service, it can benefit your business in many ways.
Allows You to Focus On Important Business Goals
Database development services take the burden of database development-related functionalities off your shoulder. Therefore, you can focus on what matters the most to your company, like achieving your business goals. Some DDS provide database maintenance after implementing the solution. It allows your staff to engage in more productive work eliminating unnecessary work.
Reduces Hiring Costs And Time
Another significant benefit of outsourcing is reducing the costs of hiring database specialists. If you choose in-house development, you must hire the right experts to cater to your needs. Hiring suitable database professionals is a challenging task. The interview process can drag on for some time, and you risk hiring unsuitable people to do the job. With outsourcing, you do not need to face such challenges because they already have suitable professionals readily available to do the job. Thus, outsourcing provides significant savings for your business.
Improves Business Processes
Outsourcing companies help develop the best database solution for your business needs. With an optimized DB solution in place, a business can improve its other business processes like database administration, data access and control, data analytics, backup, disaster recovery, etc.
Reduces Risks
A company's database system can be subject to various risks like cyber threats, leaks, accidental data deletion, etc. Outsourcing companies are experts in addressing all risks related to the database solutions like data loss, redundancies, security, and privacy risks for data. Therefore, organizations do not specifically spend time and money addressing such requirements as their systems come with solutions to such risks.
Enables The Development Of Innovative Solutions
Having optimized database solutions is not enough to be competitive in the market. Businesses need to establish innovative database solutions that provide new capabilities for consumers. Database management services work with innovative tools and technologies so that businesses can build innovative solutions for customer needs. If you get their consultancy, you can get better ideas for improving your existing solutions. This gives companies a competitive advantage and improves the overall return on investment and business outcomes. 
Reduces Database Maintenance Costs
Many services provide managed custom database solutions that offer maintenance by the outsourcing company themselves. Maintenance of a database system involves costs and significant time and effort. With managed database services, you do not need to spend much effort and costs on maintenance, allowing your staff to focus on more important business work.
Access To Support
Quick access to their support staff is critical to resolving production issues as fast as possible. If you choose in-house development, you need to maintain a dedicated staff or train and allocate your staff to provide support which can be a tedious process. Many database development services have dedicated support staff to provide 24/7 customer support and several other support options to get the required support in case you face any issues. Therefore, with outsourcing companies, you can solve your issues faster and easier than with in-house database development.
Conclusion
Database development services are dedicated to providing database-related services, including designing and developing custom database development services, data migration, analytics, and many more critical services. The typical database development process consists of requirement gathering, architecture design, implementation, and testing phases. Database development benefits companies in many ways, such as improving data management, reducing data redundancy and consistency, providing valuable business insights, and improving security, privacy, and data access. You need to assess several things when selecting a database development service. Last but not least, database development services have many advantages, including reducing various costs and risks, improving business processes, and allowing businesses to focus on business goals.