The greatest benefit when working in the cloud is that you can scale up and down to meet demand, but you also have to think of cloud cost optimization.
When it comes to cloud cost management strategies, people tend to forget to utilize the most common cloud optimization techniques, or even worse – they don't even know about them!
Therefore, we'll help you understand the entire process from the beginning and will provide you with the best cloud optimization practices to align your business needs with cloud cost optimization strategies.
People mostly miss standard cost-optimizing methods when looking to reduce the cloud costs, but we'll mention them all so you'd remember. Moreover, if you follow these suggestions and best practices, you'll undoubtedly come up with a perfect cost solution for your business that'll help you steer clear of unpredictable waters that may come your way.
Therefore, let's dig into it.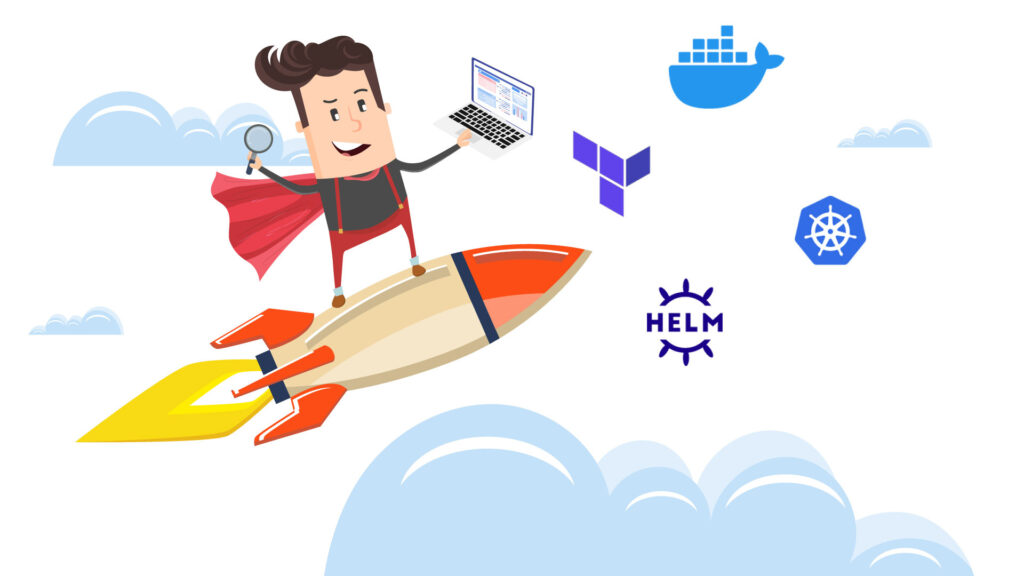 Cloud Cost Optimization 1.0.1
Do you know of cloud-native tools like Terraform, Docker, Helm Charts, Kubernetes, and others? All of these tools utilize a certain amount of cloud computing resources, and you'll need to adjust the spending to reduce the overall costs.
Even though cloud computing has become a new-normal, overspending is not!
Cloud Cost Optimization (CCO) allows you to run cloud-native apps effectively and at a minimal possible cost. Moreover, by implementing this method, the health of your service won't be affected in any way.
To put it simply – it'll effectively use cloud resources while constantly delivering value. It is a well-organized strategy with a robust solution and excellent techniques. These techniques will provide engineering teams with insight into details regarding all the costs involved in running your services.
In addition, the optimization will help ensure the allocation of cost-efficient and sufficient resources to each app or workload. Moreover, it'll balance security requirements, compliance, cost, and performance, ensuring your cloud investments are appropriate and optimal for your organization's needs.
Every workload found within a cloud deployment has requirements that will evolve quickly, making it unique. By identifying performance thresholds for every workload based on operational metrics and domain knowledge, you'll allow yourself to optimize cloud costs easily. Optimization's goals include reassurance that all performance thresholds are met while reducing the overall costs.
Cloud cost optimization is very dynamic. What does this mean? For starters, it'll respond to ever-changing app requirements and constantly changing service options and cloud pricing. Since the cloud environment is incredibly complex, cost optimization services require detailed analytics, metrics, and automated tools.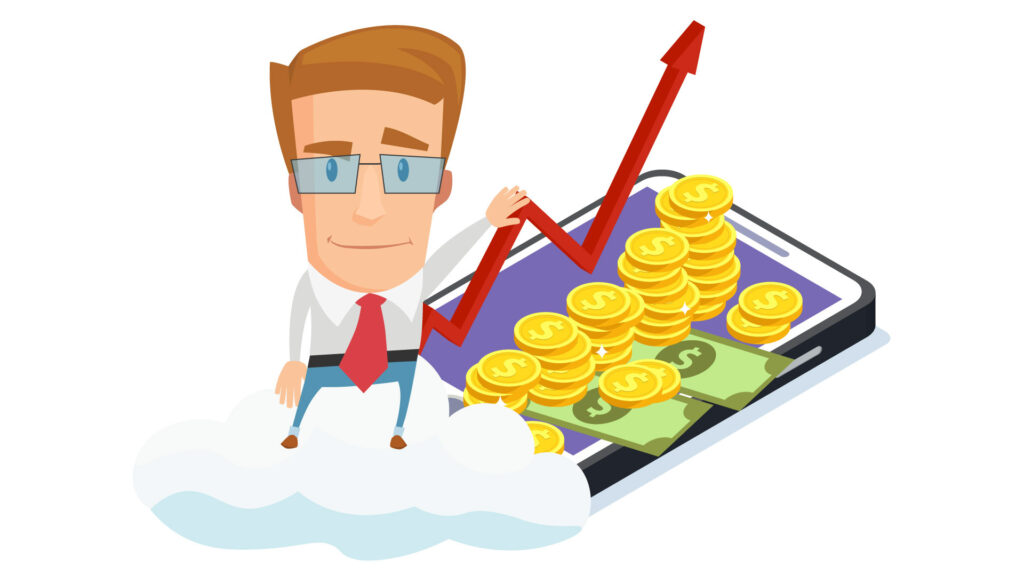 Cloud Infrastructure Optimization: Best Practices
Like there are best practices for utilizing cloud-native tools, there are also best practices for reducing the cloud spending costs.
It's most unfortunate that numerous companies don't pay a lot of attention to how much they're spending on cloud resources. Cloud spend optimization can be very difficult if you don't have insight into how much you're actually paying.
Let's get into some of the best practices to help you build a cloud optimization environment with ease.
Cloud Economics: Architect Solutions
In general, computing architecture exists to achieve specified objectives like greater availability, performance, and security. Moreover, a finite resource set provides for all these objectives, as it's designed for peak performance.
What's more interesting is that cloud computing help organizations come up with flexible and very precise architectural designs. These designs are uniquely customized to workload requirements more than existing, on-premises resources.
Even though cloud computing offers excellent scalability and flexibility, it still requires companies to come up with architecture design while simultaneously thinking of the costs.
Cloud Cost Optimization Framework Adoption
If you're wondering "why is cloud cost optimization important," we'll help you understand.
Firstly, cost optimization starts with cloud assets' preliminary analysis. Secondly, it goes further with identifying optimization opportunities across network, compute, cloud resources, and storage.
Your company has to adopt a cost-optimizing framework in order to reach success. This adoption includes the following:
Control and visibility ensure cost transparency and past and present usage, including future-predicting data that is readily available.

Governance will ensure transparent assignment of responsibilities for both cloud assets and budget.

Resource optimization will ensure that each workload has the right-sized resource allocation.

Complete functional and architectural tradeoffs of performance vs. cost.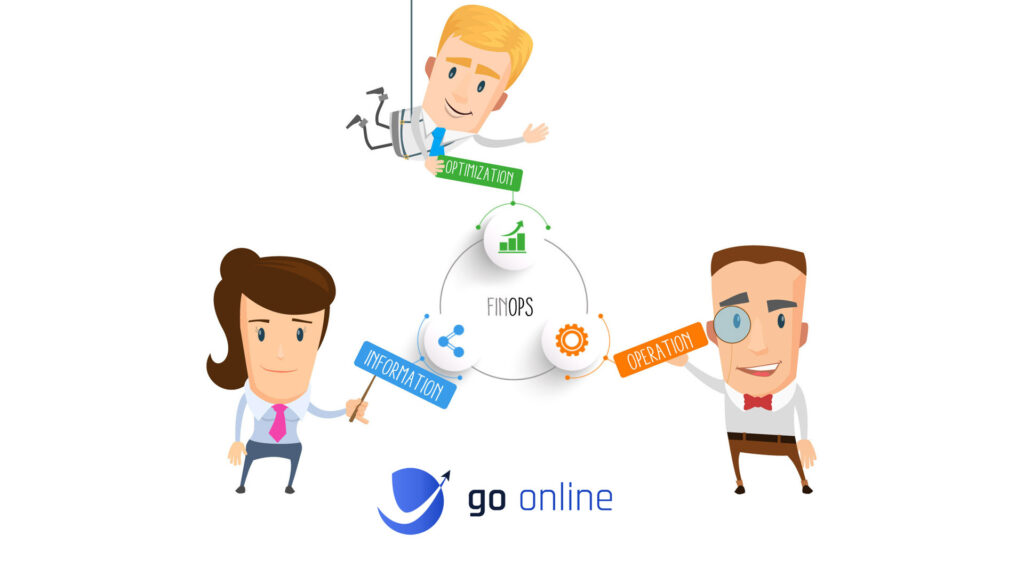 Set Up a FinOps Team
FinOps is a new sector that focuses solely on finance management within an IT organization. The FinOps' core objective is to focus on managing finances so they'd align with business objectives.
In addition, FinOps also manages cloud optimization services to control cloud spending. However, another one of their tasks is to create a cross-functional team by integrating financial, technical, and acquisition experts.
Moreover, they'll build a functioning financial operating model that includes both constraints and flexibility of the cloud environment. This method will help save money, but it'll also allow organizations to use the cloud more effectively.
Create an Open Communication With Your Teams
You should always consult and talk openly with all teams that utilize cloud resources within your organization. By doing so, you'll have a better understanding of what tools they're operating as well as what they'd prefer to utilize instead.
Also, you'll know whether there are any changes and upgrades that would help improve satisfaction, promote innovation or simply help them become more efficient.
Moreover, people responsible for cloud cost optimization may be primarily interested in coming up with methods focusing on cost savings. However, as innovation, productivity, and collaboration increase, the cloud service's value will grow too.
Maintaining direct communication with all your teams will undoubtedly help you optimize cloud cost, but more importantly, you'll get a better grip on their needs and wants. Realizing the needs of teams that benefit from cloud services the most, you'll achieve much better and more fluent optimization costs compared to the overall business value.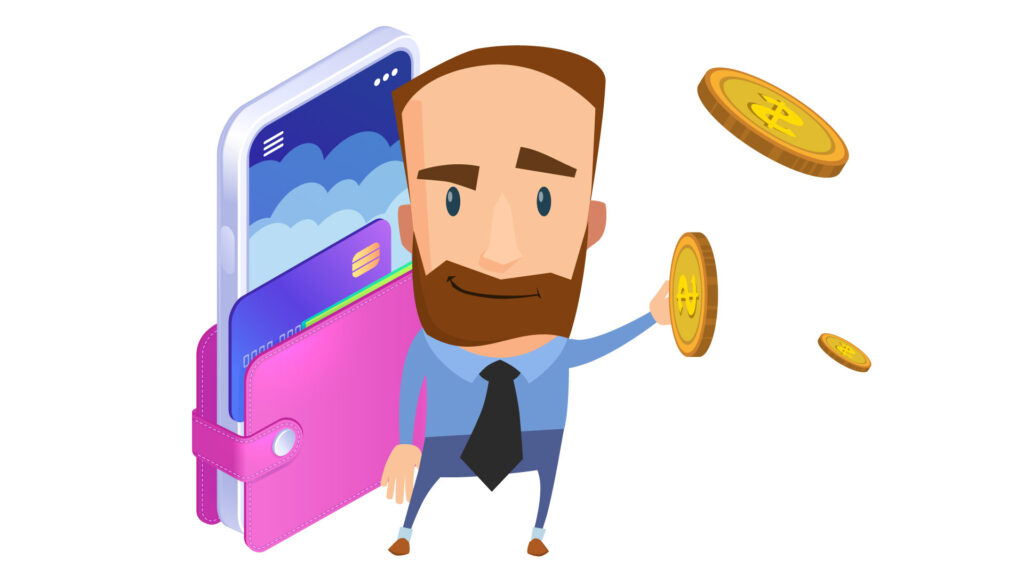 What is optimization?
Optimization allows you to understand the best scale model by analyzing computing services. A sizing tool will allow you to optimize factors like storage capacity, database, memory, hardware acceleration, and others.
Use Cloud Pricing Models Wisely
Most cloud providers usually offer numerous pricing models allowing you to optimize different workflow costs effectively. These are some examples and suggestions on reducing the cloud costs:
Spot instances
Spot instances allow you to take advantage of spare capacities offered by providers at reduced rates (in some cases, up to 90%).
Moreover, spot instances are known as the cloud's spare computing capacity/resources, and that is why they're offered at such low prices by providers like Google Cloud, Azure, and AWS.
However, reliability isn't guaranteed with spot instances because the provider can cut these services at any time. In addition, you can use spot instances for batch processing along with various other workloads.
If your provider is AWS and you're trying to implement an effective AWS cloud cost optimization, you should know that AWS calls this service spot instance while other cloud providers assign different names. Google Cloud Provider calls it Preemptible VM instance, while Azure named them spot VMs.
On-demand pricing
On-demand pricing allows you to pay only for the resources you used. If you go for the pay-as-you-go model, it means you'll have to employ automation which will ultimately help save on cloud costs. Most cloud providers offer this model as it allows you to pay for resources when you need them instead of paying for them even if they're not used.
By switching off all idle resources, you'll significantly reduce costs on cloud bills, as unallocated and idle resources can quickly burn a hole in your wallet. This option allows you to turn off all resources when they aren't used and turn them on when you need them.
Reserved instances
Reserved instances allow you to commit to cloud resources for a specified time period (one to three years) and spend only the amount of resources allocated to you by the pricing model you chose.
Savings plans
Savings plans allow commitment to pre-specified cloud spending levels across the organization in a period from one up to three years. This will help you obtain a significant cloud resource discount, which is vital for the overall cloud cost optimization.
Coming up with a budget is essential, especially if you're new to cloud computing, as your monthly budget will solely depend on your organization's needs. Upon establishing a budget, the strategy is already in place, and you can start with cost optimization.
Advanced Thinking
Think in advance as it allows you to create a cost-awareness culture in your company. Cost-awareness will help developers and engineers to understand their needs better when it comes to cloud spending.
Limit Usage of Resources
When limiting resource usage, you'll receive notifications and alerts when overspending takes place. If one of your teams employed Kubernetes for your app deployment, you could easily specify and limit resources within the YAML file deployment.
Successful Cost Optimization Methods
Since you're familiarized with cloud pricing models that'll allow you to reduce your cloud computing carbon footprint, it's time to go through some successful cost-optimizing methods, and here's what you should know.
Learn Everything About Cost Management and Billing Tools
As the cloud's nature is pretty variable and on-demand, you can expect various costs to come up from nowhere if you don't closely monitor them. These creepy crawlers, known as unexpected small costs (but usually in high volume), will crawl on your credit card and nibble it to pieces in no time.
Therefore, it's of vital importance to fully understand your costs, so you can take control of cloud cost optimization in your hands and optimize your spending in the manner you want.
You have to inspect your workload by searching for projects that cost the most and figuring out why they cost so much. Before anything, you have to structure and organize all your costs in co-relation with your organization's needs.
After that, you should utilize any cloud cost optimization tools at your disposal and go after services via billing reports. That way, you'll have an excellent cost insight. Moreover, it would be best to utilize budgets, alerts, and quotas to monitor current costs while also predicting future cost trends. By doing all this, you're on an excellent path to reducing overspending in the future.
Don't Pay for Everything – Pay for What You Actually Need
When speaking of cloud cost optimization services, it's essential to have full scope over your initial cloud spend. With better visibility, you can put your focus on the costliest projects, which will help you identify all computing resources that aren't giving your organization the best value for money.
In case you're using Google Cloud Platform (GCP), there's an easy method that'll allow you to reduce your GCP bill. This method includes getting rid of any resources that aren't actively utilized.
GCP has numerous Recommenders to assist you in optimizing inactive resources. In addition, the idle VM recommender is one of them, and it helps you identify any Virtual Machines (VMs) that are inactive, but that's not all. This recommender can also identify any usage metrics-based persistent disks that spend your computing resources even though you don't want them to.
Fully Optimize Performance and Cloud Storage Costs
If you're running a data center, there's a big possibility that the storage will get lost somewhere within the overall infrastructure costs. All this makes it much harder to manage operational costs properly.
Therefore, here are some ideas on how to save on storage:
Deduplication – duplicate data is another source of waste often found in cloud storage environments.

Prevent deduplication – is possible via specified tools that'll prevent deleting data by mistake or in error. Here are some essential things to consider:


In case you want to keep resiliency maintained with a singular truth source, you should utilize a multi-region bucket instead of creating numerous copies in different buckets. By doing so, you'll be protected from regional failures in case of a natural disaster.

If you're not utilizing the Cloud Storage object versioning feature correctly, you'll end up with lots of duplicate data. Object versioning helps prevent accidental deletion or overwriting of data, and it allows the duplicates to add up.


Lifecycle policies – allow you to save money by utilizing storage classes. However, this automatic solution includes the management of an object's lifecycle as well.

Storage classes – refer to cloud storage and include various types like standard, coldline, archival, and nearline classes. All storage classes have the best use cases and different costs to keep in mind.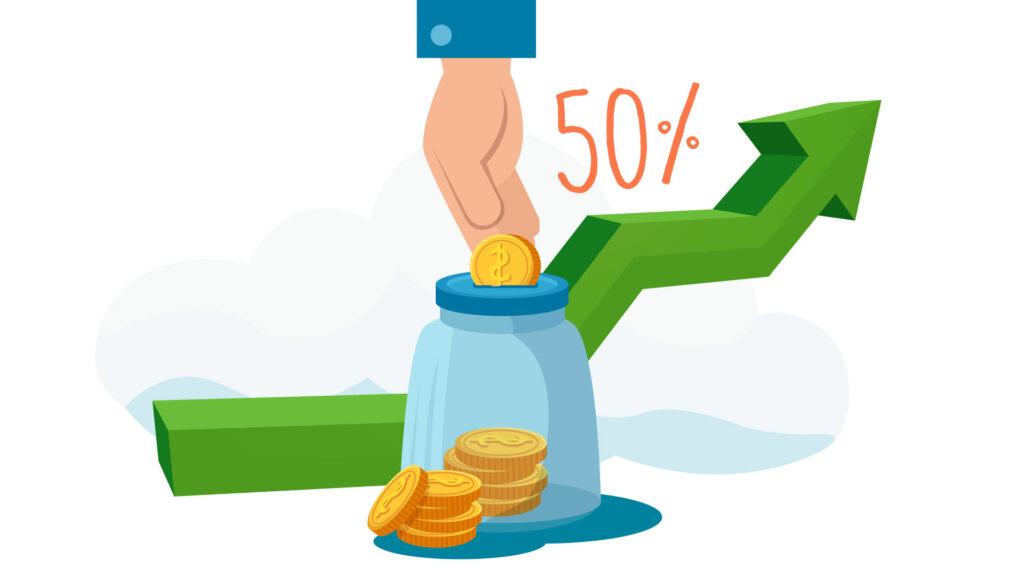 A Successful Cost Optimization Story
You might be worried about cloud costs in your organization, but how about world-class, large companies that are tens or hundreds of times bigger than yours? The tinniest cost reduction in their cloud spending might be worth as entire businesses are and can significantly impact a company's overall budget.
Learn from the experience of some of the best, greatest, and most successful cloud cost optimization stories. It might help your organization understand how to deal with these underlying issues in the best way possible.
A great example is Etsy.
"The sheer complexity of some systems doesn't always allow you to understand all the small steps in the background. Even though we noticed it costs data, these tools helped and served us well in identifying and fixing the underlying technical issues we had."

Jack Perkins – Etsy's Data Analyst
But even so, Etsy managed to reduce cloud costs significantly when it migrated to Google Cloud. The carbon footprint went down, and Etsy saved over a staggering 50% in computing energy.
Finally, the careful utilization of cost data allowed Etsy to predict costs steadily, but they also reduced compute costs by a massive 42%!
With detailed planning and lots of effort, you can achieve incredible things, so don't give up just yet!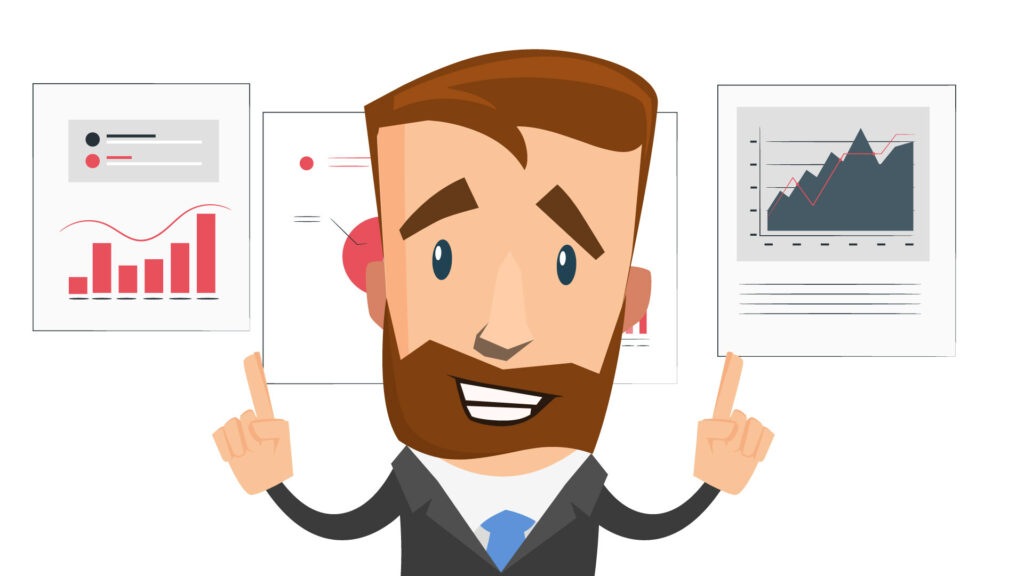 Wrapping Up
Before you can begin saving up on cloud usage, you should understand how and where to place yourself first. When you're at the right spot, you'll learn how to detect even the tiniest changes in your projects that might be what's creating the resource overspending at your organization.
Moreover, you'll be one step closer to an ultimate cost-reducing solution by providing your engineers and devs with lucrative insight on cloud resource utilization.
With all this knowledge and preparation, you might be ready to get into a cost-reducing fight of your own. But remember to implement all the suggestions and tools we've mentioned so far, as every little bit of help might mean a massive change in your overall budget. Nothing is too small to have changed if it needs changing.
Let us know if you have some inquiries [here] about how to save on cloud computing, and you can expect an answer from us about the information you need very shortly.