What a lazy foodie wants all day? Food on the table all day! Well, this isn't about the lazy lads anymore, rather it has become a new norm of our society. Everyone wants food to be served right from oven to the mouth without moving an inch. Cooking has become a rare practice in homes since getting world class food has literally come to our fingertips. All thanks to food ordering mobile app development! All you need to do is just open a food app, choose whatever you feel like having, place the order and boom; the food is at your door. Knock Knock! Your order sir, Enjoy your meal!
If you are a home chef, have started a new food chain, or you are into an eatery business already, and want to have your own personalized application for food delivery, then you have landed at the right place.
Don't just skim, but go through this article thoroughly to get the knowledge of best food ordering mobile app development in 2022.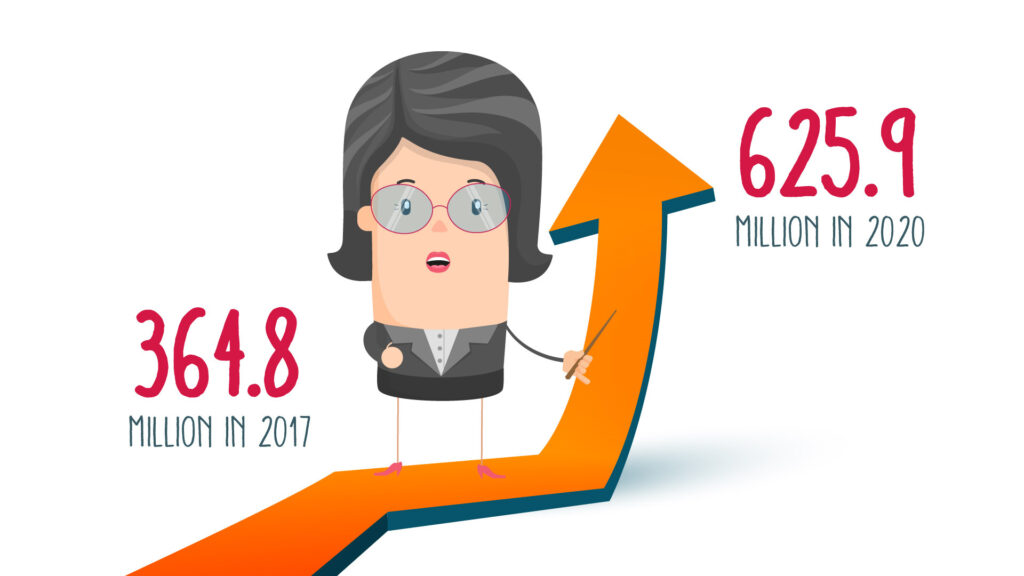 Food Delivery Industry
The world has changed the way of having lunches and dinners. Restaurant-quality food has overtaken the food prepared at homes. Food delivery industry has become one of the fastest-growing global markets. According to the statistics, the number of people ordering food through mobile application delivery doubled in the last three years, rising from 364.8 million in 2017 to 625.9 million in 2020. The number is supposed to grow to 858 billion by the next two years and shoot a billion by 2025.
There is no doubt in saying that the past two years have been the luckiest of food delivery industry, may be for them ONLY. The already ever-growing concept of food delivery shifted to fifth gear after the world started getting locked inside homes to the response of virus threats. It was never this easy for restaurant brands to reach their customers.
This hyper growth of food delivery industry has opened doors of opportunities for not only restaurants, grocers and food provides, but it has also started a competition among web and app developers to stand out and stay ahead. Every food ordering mobile app Development Company is right at its toes to build aesthetically appealing, user-friendly applications to exceed customer expectations of getting ready-to-eat food right at their door.
This is a perfect time to identify new opportunities of investing in food businesses with the right online delivery systems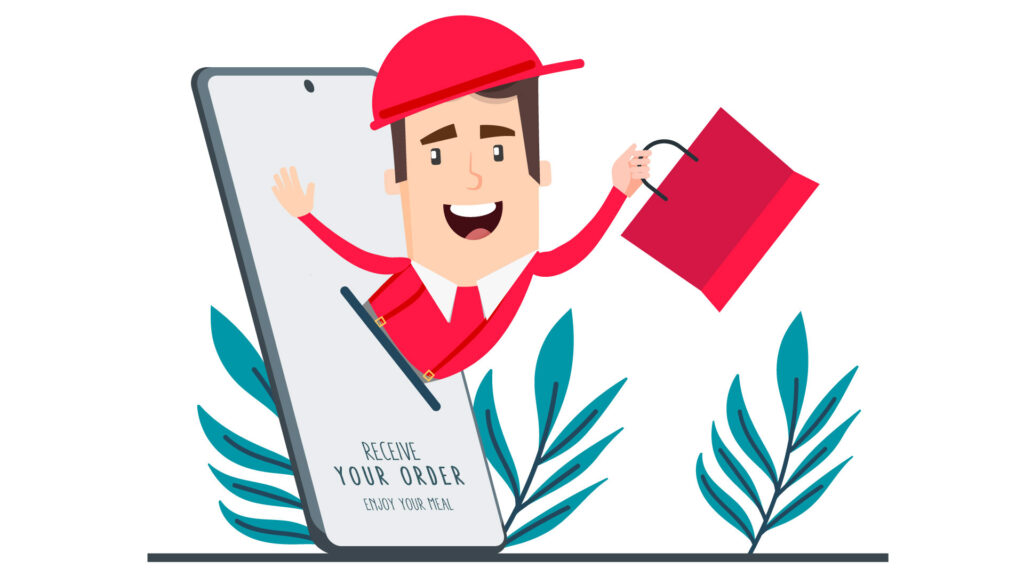 Types of Food Ordering Mobile App Development
In the business of food delivery industry, there are two ways of employing mobile applications for food delivery purposes. One is building three separate apps, for three stakeholders involved; restaurant, rider or driver and customer. All the three applications can be built with the same branding, just different options. The other way is to build one single application with separate login interfaces for restaurant, courier/driver and consumer.
However, as for the types of mobile food delivery systems, there are three types that we will be discussing in our article. Keep reading.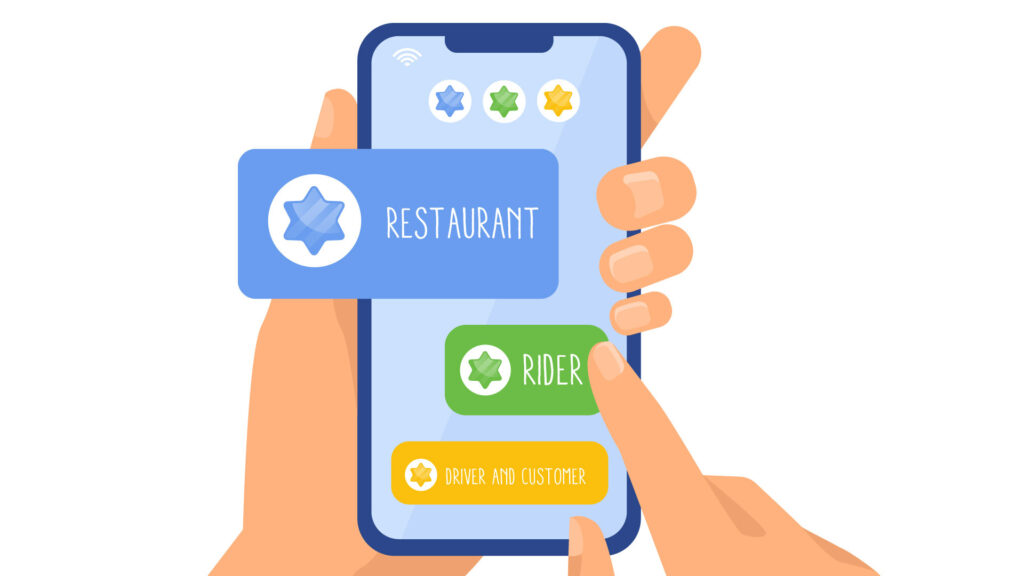 Delivery-Service Aggregators:
Delivery-service aggregators are the application providers who facilitate food orders and provide customer care support by registering multiple restaurants on their platform. They work as moderator between the food providers and consumers. They are best known for offering various meals options at a single website of mobile application. These delivery-service aggregators can either be Restaurant-to-consumer delivery or Platform-to-consumer delivery depending on the demand of consumer.
The best advantage of using a delivery aggregator is they already have a well-established customer base due to heavy marketing and advertising. Also they hire and manage the teams of drivers themselves which saves you as restaurant owners from the headache of risks and logistics.
New Delivery Apps Or Ride-Hailing Food Delivery Service Apps
Ride-hailing services allow people to hire a personal driver for a single or multiple trips to a destination. Many ride-hailing apps like 'Careem' and 'Uber' have added the slice of food delivery in their services. It has benefitted both the delivery service providers and the consumers.
Full-Stack Food Delivery Apps
Full-stack food delivery applications provide the services of operating a fully controlled supply chain and manage everything from kitchens to the last-mile delivery to the customer.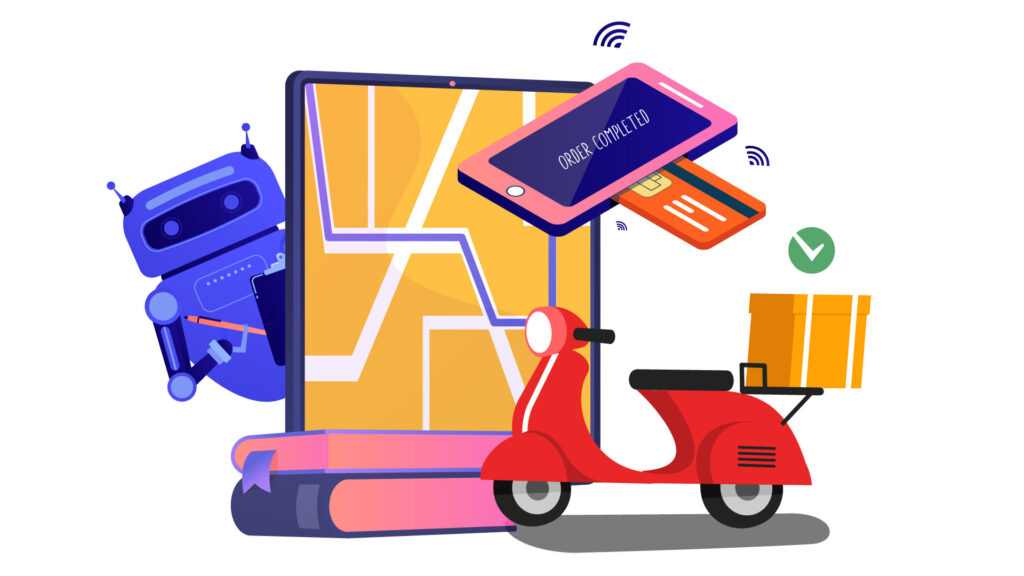 Features of Modern Food Delivery App
As food businesses are not only about the delicious cuisines but also the great hospitality. It has become essential of every food chain to provide a great mobile application delivery in modern times. These applications have become normal in our daily lives and masses have relied completely on them to get one time meal.
Looking at this digital transformation, we are suggesting you some of the best features that every modern food delivery app must have.
Use Machine Learning To Display The Right Kind Of Restaurant
Once getting registered at your application, the users will immediately head toward the list of restaurants. The new technology of machine learning will make it easy to explore and browse the right kind of restaurant quickly. It also lets the users to filter out the best available options of their choice depending on the location, ratings, pricings and delivery time. If you are food delivery aggregator application, it is best to get as many restaurants listed on your app as possible.
This should be the best optimized and well working feature of your application, especially if you are a multi-vendor food-based marketplace. Working with different restaurants will require you to take, track and manage orders seamlessly.
To make your app more modern, you can incorporate the features of similar order recommendations to create special deals and personalize offers for each customer based on which food they order the most.
Connection with Wearables
What else could be better than ordering food through smart watches? Who wouldn't love this feature? In this high tech world of gadgets and devices, the best way to modernize your food delivery application is to connect it with wearables like smartwatches. Therefore, you should include a system in your application that will allow the customers to connect the application with their wearables.
GPS Tracking in Real-Time
This modern feature will help both users and delivery persons. It will make consumers to keep an eye on their orders from preparation to delivery. It also allows them to keep track of the progress of their orders and the remaining delivery time. The drivers will also be at convenience to track the route of the delivery destination in the shortest time through real-time GPS tracking.
You cannot call your application modern, if it does not include the safer options for payments. In order to build better relationships with your consumers, food ordering mobile app Development Company should provide satisfactory payments options so that they do not have to share bank details on the phone.
Menu optimization is another important feature that convinces the restaurants and food providers to hire your food delivery app. With the better menu optimization, they can edit and promote their menus and add deals from time to time. It also allows them to remove the items that go out of stock or no longer available.
To make your application stand out from other competitors, you can create a delivery app that give best data analytics to restaurant owners to keep the record of their sales and services. It will also make them grow their businesses by making decisions on the basis of choices, demography, age and affordability of their customers. This not only helps restaurant businesses but also supports your business of online food delivery.
Since there are hundreds of food chains offering exciting deals on menus, it is important for food delivery apps to have an add-to-cart option which lets people orders from multiple stores simultaneously. It also makes it easier for users to browse their previous orders without searching and filtering from the main bar.
Last but not the least, the latest feature in your food delivery app can be access to live kitchens. People like customizing the orders according to their taste preferences
It can be a great idea to add a live kitchen feature in your application. Firstly it will let users enjoy their food being prepared in real time. Secondly, it will generate traffic on your application giving you more sales leads and eventually supporting the revenue growth of your application.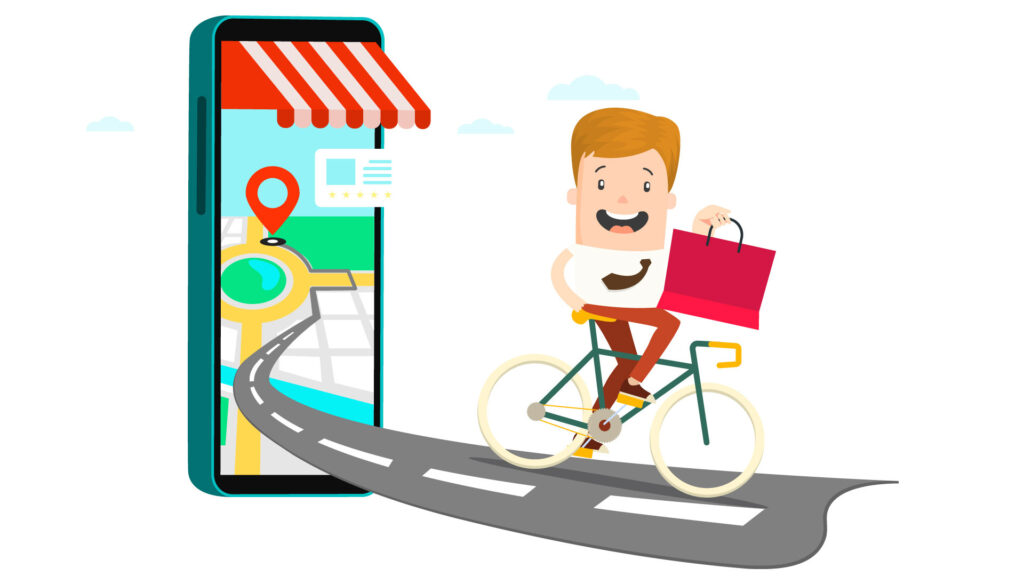 Conclusion
2022 is going to be yet another successful year of online food delivery app development companies with more digital presence and better customer convenience. It all comes to how modern yet easy your application is. There can be a lot more features to look your application more appealing and mouth-watering.
After reading this article, what is stopping you from being the next food leader? We would like to hear back from you if you have got any thoughts to share? Drop us feedback here