Even if you do not know how to define SPA or the differences between SPA vs MPA, there is a big chance that you have already used it at some point in your life or even daily in current times. For anyone asking what is SPA, it is basically an acronym for Single Page Application which is an app that only has one main page in it. The main content of the page remains static, with only a few changes happening.
What is a Single Page Application? SPA Meaning
Let us explore the concept of a single app in detail so we can understand what makes it unique. To define SPA in simple terms, an SPA app is basically an application that only has a single page in it in terms of display. You do not see new pages loading in it as there is nothing significant changing in the app. To put it in simple words, an SPA works by only loading certain elements inside a single screen that defines the structure of the app. This means that the user can only manipulate a small part of the screen and the SPA app will provide the requisite data based on those manipulations.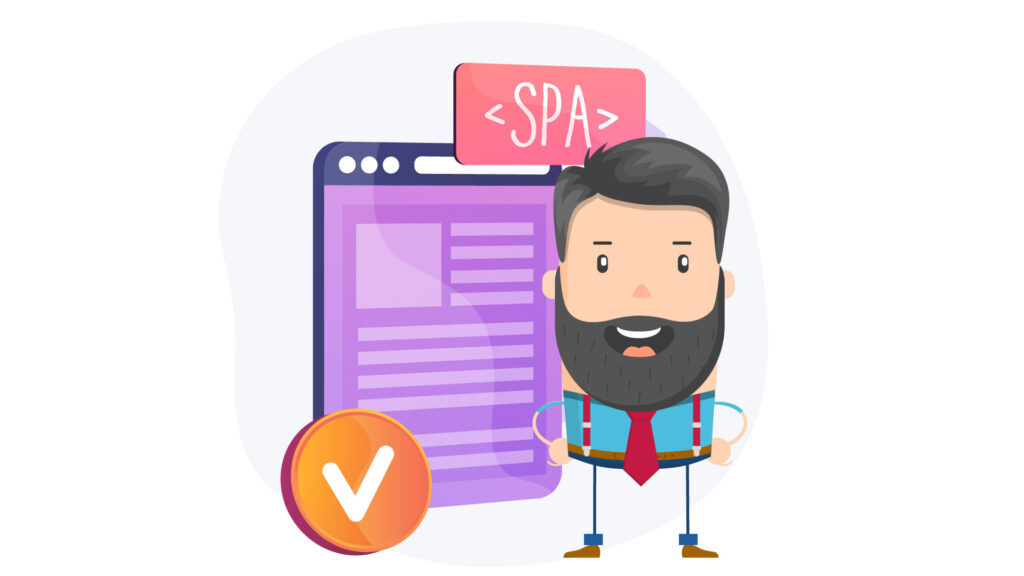 If you look around, you can find at least one unique example of an SPA app that you are already using and if you are even a little bit tech-savvy, you will see several examples of an SPA application in your use. Even if that is not the case, you must have interacted with one at some point in your life now. Therefore, knowing what is SPA is extremely important as it has become a key part of our daily lifestyle now.
There is also an entire debate on SPA vs MPA that has been happening for a long time now. However, the best strategy in that debate is to choose the side that makes the most sense. Explore SPA meaning and MPA meaning and then see which option would suit your needs the best when deciding upon any application. If the concept still does not feel completely defined, you can just think of a single page website and how it loads all your data without changing the page you are on.
Single page application – how it works?
In simple words, an SPA works by showing all the data that you need to see by loading certain elements to the same page. This process is quite light in terms of resource requirements and people tend to opt for this when they do not want distractions. One extremely popular single page application example is an email which can be found in everyone's use these days.
Why the Single Page Application Architecture?
There are so many reasons as to why having a single page application architecture would be useful. The biggest advantage is that you will only need to load the HTML, CSS, and JS file for the SPA application only once which will significantly increase the speed with which the single app loads subsequent data for the user. It also frees up the server for new queries which means you could handle significantly larger traffic for the same amount of bandwidth, making your system much faster and accessible.
The responsiveness of a single page web applications is also one of their biggest reasons for popularity. Developers can deploy complete solutions in a small but smart package that can get everything done without using up a huge amount of space. This could even be of benefit during app installations as some people tend to turn a single page website into a small app for better accessibility.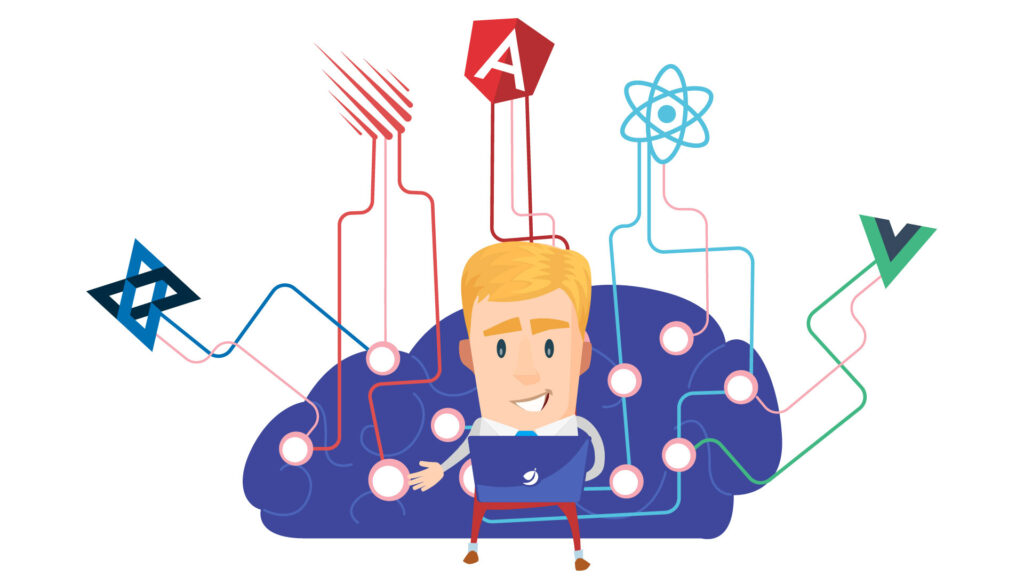 Single app examples
You can find countless examples of single page web applications wherever you look. They are everywhere nowadays, and we can bet that you have used at least two of the three examples we are sharing here.
The biggest single page application example has to be the newsfeed of Facebook. That page does not reload at all, and you could scroll on it for hours at the end without the page ever loading for a second time for any reason. There is so much content and interaction happening and yet the newsfeed page only loads once.
Another great example of an SPA is Gmail. This popular email client happens to be a great single page application example and as soon as you use it, you can understand how. The main page of the application is always the same and whether you load emails or even change side menus in some cases, the outer look remains static. Netflix is a unique example of the single page application architecture. This video streaming service also loads content on a single screen and even though most of the content is loaded fresh, the background always remains the same when you are watching hours upon hours of content on it.
Multi Page Application vs Single Page Application
In terms of raw performance and the cost needed to build each option in the single page application vs multi page application debate, we can see that SPAs come out as the clear winner. Developing only one page and then using different tools to load content on it is much easier and faster than creating multiple unique pages to fulfill the same function. It can also cache data, making it possible to use them when people are offline, which can be a massive advantage. This is also the reason why several major mobile applications also use single page application architecture for their apps.
Multi-page applications, on the other hand, are much bulkier, take a significantly higher space, and are quite heavy if you want to deploy them as apps. Of course, in some cases, that may turn out to be a requirement in which case you simply cannot opt for an SPA, to begin with. Having multiple pages also allows for better SEO and advertising revenue is also much higher in many cases.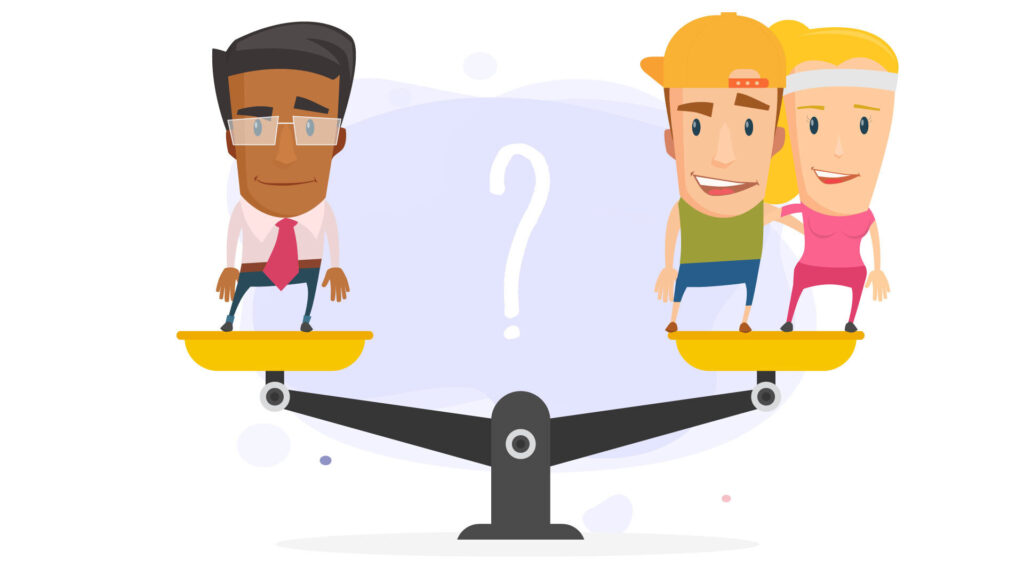 How to Make SPA App?
The process of building single page web applications involves three major features; the right tools and technologies, a good team to work on it, and sufficient time to make the application. Sure, you must be making a smaller app but that does not mean you can take liberties with the quality that you want to deliver. The right app will have the perfect combination of all three things mentioned here to deliver an experience that truly is fast and efficient without any compromises being made.
How to choose software house for single page app?
Depending on your requirements, you may be choosing to work with either JS frameworks purely or choose to combine it with React and other frameworks like Vue and Angular. The backend for SPAs is typically supported by Node.js or even PHP in some cases. Databases being used in such scenarios are mostly MongoDB or MySQL.
With the answer to "what is a single page application" sufficiently explained along with more than one single page application example to explore it, what you need to decide on now is the right software house for developing your app. As far as technical requirements go, we strongly recommend opting for a developer that can at the very least work on the tools mentioned above. These form the basics of SPA development. You must not choose anyone who offers to make it for you using other older tools.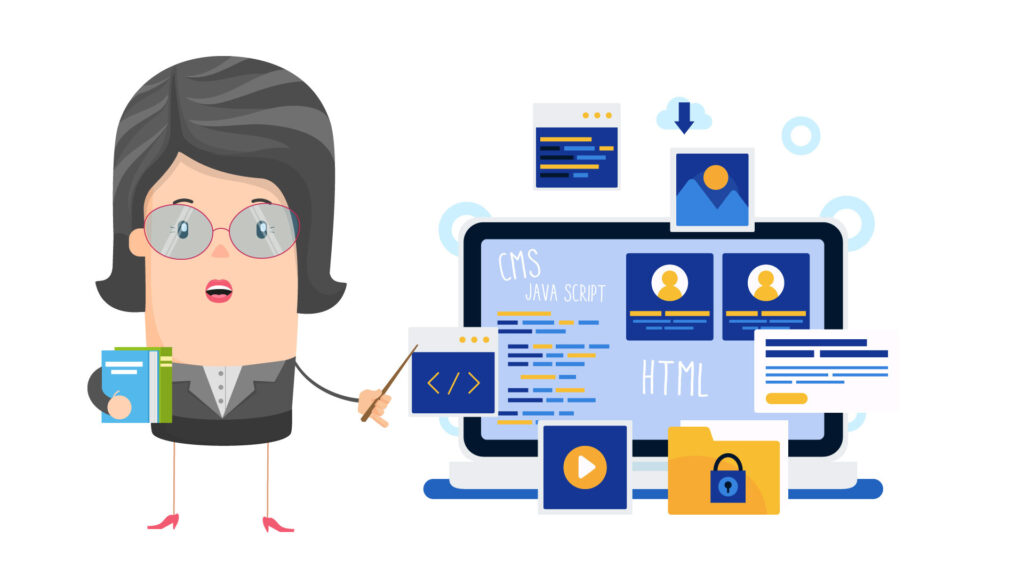 Apart from that, having a good record is also extremely important as you want to have a company that can deliver your app in a reasonable time without compromising on the quality of the app. Come up with a clear set of requirements and opt for a software house that can commit to a good timeline, offers a decent rate, and is known for actually delivering on that promise. This can be checked by looking at their previous projects and asking for testimonials and references.
With the strategy defined here, you can easily find a suitable developer for your app and meet your goal of creating an app that is not only lucrative for your potential customers/users but also efficient enough to deliver a quality user experience that you can leverage on to create a strong customer base for your future projects.
If you want to create an amazing SPA product, check us out!