The Proof of Concept definition shows that it is initially the first step to making a product as it shows its feasibility. And, as for a Proof of Concept example, software solutions use it as PoC software testing. It may show financial feasibility for the project. Or, it could refer to a prototype demonstrating the actual product.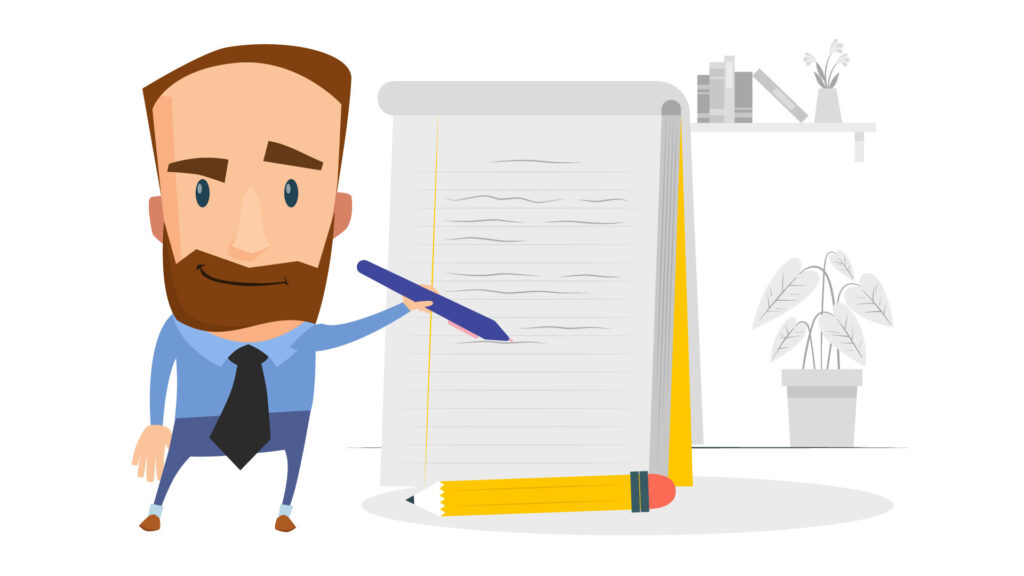 What is a Proof of Concept (PoC)?
The introduction gave a bit of its meaning away. But, if we're going to the very basics, defining PoC goes as follows:
"The study and workings put in to determine whether an idea is feasible."
In other words, defining proof of concept would be jotting down rough ideas on paper, interactive whiteboard, or even making prototypes. All to determine the working theory of a product. And, it also includes the feasibility behind making such a product. A good point to note here is that people always have a Concept VS Idea conflict. These two are often confused together. However, where an idea simply is a thought, the concept provides logical reasoning behind that thought.

If you need another proof of concept example, think of it to be a demonstration of an electrical circuit a breadboard before constructing the actual circuitry. And, it should be pretty self-explanatory to know that a PoC shows only the validation behind an idea. Thus, it does not refer to the best production pathway. It only shows if a notion works or not. PoC helps in making the final product. For example, it helps in the making of proof of concept apps.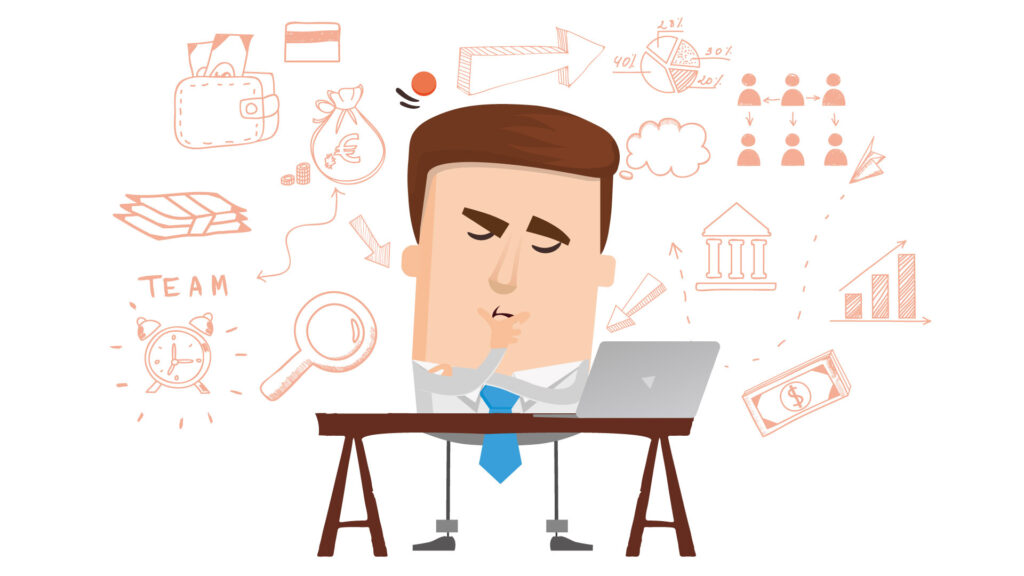 Proof of Concept in the app development process
PoC plays a vital role in the app development process. Let's say that you want to build a fitness app. However, considering the number of such apps out there, you don't know if it's going to succeed, what you need to make it successful, or if the project meets your budget or not. In this case, PoC software development plays a vital role. For example, it helps behind the concepts of software solution. Just like the above-mentioned proof of concept apps

As stated in the Proof of Concept definition, it acts as the initial step which brings forth all the technical implications it faced. Yes, generating PoC testing software may prove a bit costly, but it helps you in the long run. How? It saves production time later on as you'll know what's the next thing you must do. It may save additional costs as you spare yourself from large-scale trial and error. Thus, the PoC of software development does it all.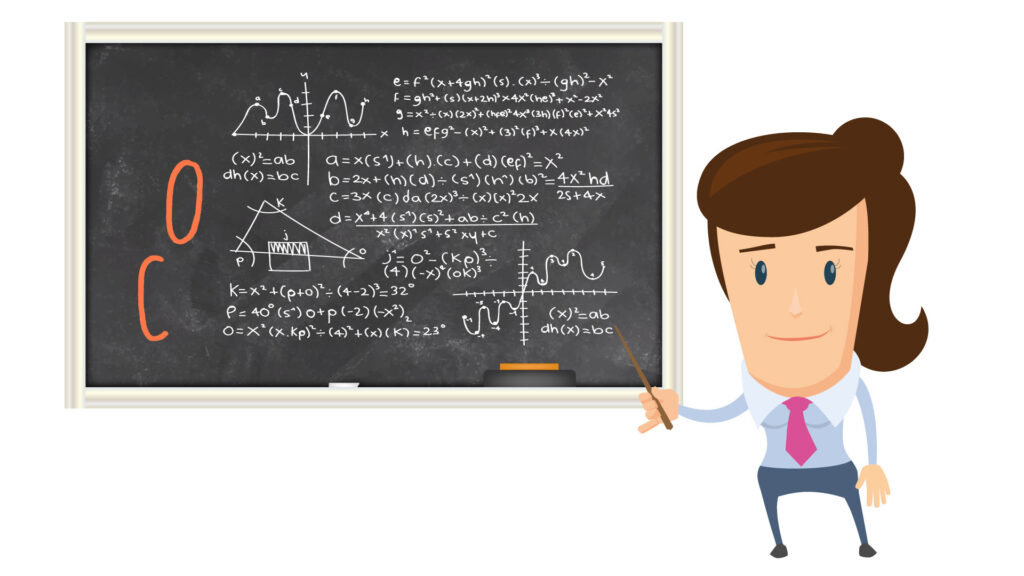 Why do you need PoC?
PoC is a necessary must-have for businesses nowadays. It tells the stakeholders and owner the implications and scalability of the project early on in the development cycle. It highlights any technical or logistical issues the proof faced. What this does is that it prevents any large-scale sufferings by predicting them early on. Thus, PoC software testing before actual product manufacturing is of utmost importance. If you start from a PoC, you can utilize multiple factors to find the optimum method of manufacturing the final product. Thus, the Proof to Product pathway becomes easier than thought. And, if you have a PoC, you can get internal feedback from your staff to understand what views the population would have on your product.
Why is Proof of Concept important?
Reiterating its definition, a PoC shows that an idea or product is feasible without mentioning its market value or demand. It simply tells if the project is doable from different aspects. For example, it indicates the financial implications of making the final product and, thus, allowing you to make pre-hand decisions. Or, a PoC may even show if there is sufficient technology available for the project itself. It even helps in software development in the form of PoC testing software – proves that the software would be legitimate. Or, it is used for concepts of software solutions

The PoC eradicates the Concept VS Idea notion and starts the proof to product journey. If accurately made, a PoC would even show the revenue generated when the project is complete. A PoC attracts several investors to invest in the project as they'll know that the project will turn out successful beforehand. So, this provides sufficient financial aid before the project even starts. Without a PoC, investors will only come once the project starts and it shows some signs of returns. Because, as you all know, no one wants to put their money on the line.
Proof of Concept, prototype, and MVP – What is the difference?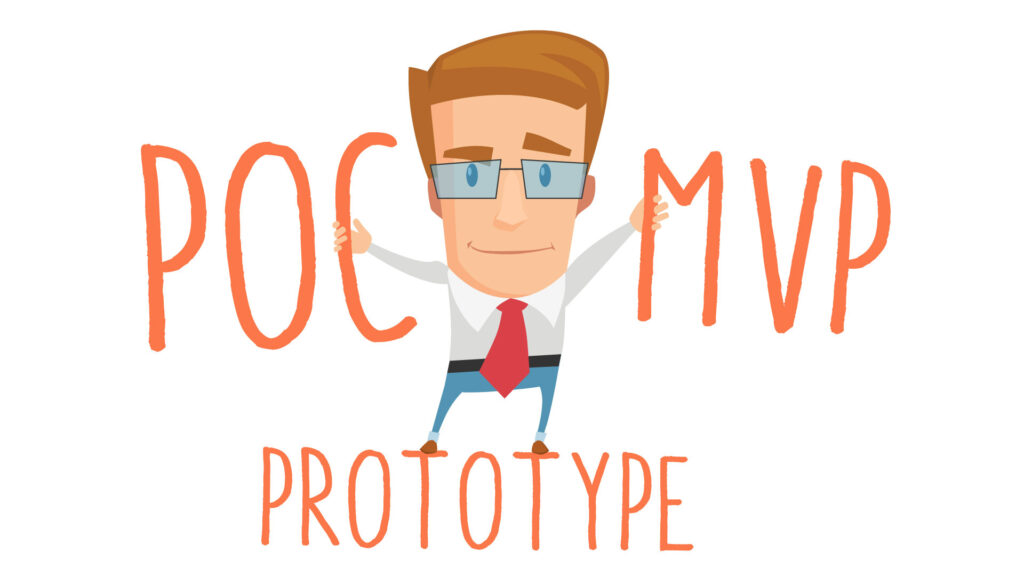 Proof of Concept VS Prototype VS MVP. Many people use these terms interchangeably as they all have similar meanings. However, they are very different. And thus, they should be used accordingly. All three of these terms represent distinct milestones of the success of your product. With each passing phase, you are closer to the end-product. And making these three before the actual product will 100% guarantee the success of the final result. So, let's jump into it.
PoC VS Prototype
Among these three words, the Proof of Concept and Prototype are confused the most. They seem to refer to the same thing.
A Proof of Concept is the first step a company or product owner takes on the proof to product journey. It is a document or a set of ways jotted down that confirms if a project will work and succeed or not. It aims to provide evidence that an idea can turn into certainty. Such evidence comes in the form of reports, videos, etc. And it takes into account the financial, statistical, logistical, technological, and physical implications the process faces, determining if the product is feasible. And, PoC is usually in the form of a customer Proof of Concept – show that concept will fulfill customer requirements.

A prototype is a next step taken after making a Proof of Concept. It is the first manifestation made representing an idea. It has fully functional parts, and it visualizes your thought. Simply put, it is a small-scale version of the end product, made to test its usability, problems, functionality, etc.
Prototype VS MVP
And just like the case of PoC and prototype, prototype and MVP are also often confused as they seem similar in meaning. An MVP (Minimum Viable Product) is the first functional product available to users to test its impact on customers. On the other hand, a prototype is a toned-down replica of the end product, which aims to take account of its aesthetics, functionality, etc. So, a big difference between a prototype and an MVP is that MVP works to gain user feedback for the product in its early stage, while the prototype is for the company that wants to see how the end product will look. Thus, MVP manufacturing occurs after the Proof of Concept and prototype formation.
All three of these terms are quite different if you think of it. Firstly, you make a PoC, followed by a prototype, and finally, an MVP.
How to write a Proof of Concept?
The Proof of Concept varies from business to business. And also, from service to service. Almost all of the different genres of organizations use them. And these genres include medical, pharmaceutical, industrial, engineering, hardware, etc. There are many things that the Proof of Concept may constitute, but some aspects of it are a definite must-have for any PoC. For example, they should be customer proof of concepts.
Now, there are many ways to write a PoC. You can do it from scratch. Or, you may use a Proof-of-Concept template. What's that? Well, we will discuss it later on. Whatever the case, there's not much "Proof of Concept" study required.

Free PoC Templates
A few moments ago, we mentioned that there are two ways for you to write a Proof of Concept. You may do so from scratch. Or, you may use what's called a Proof of Concept template. It is a form that has pre-written questions and headings requiring you to fill them. Consider it as a type of Fill in the Blanks, where completing it creates your Proof of Concept. Many free templates are present on the internet. And, just to put it out there, these templates vary from service to service. For example, a drug-discovering company would have a different PoC in comparison to a construction one.
What happens after Proof of Concept
Well, we've mentioned it before. But, for your sake, we'll reiterate it. After your Proof of Concept is approved – it shows that achieving the end product is feasible and gives more returns, the product owner moves on to make an MVP (Minimum Viable Product). User feedback is essential in and of itself for the success of a product. What good does a product do if people don't use it? Thus why. An MVP acts as an early design of the final product. It is used is to gather customer feedback. Think of it as those food stalls in shopping centers where they give out a free sample and ask for your review instead.