Even though it allows organizations to quickly manage massive data sets to improve overall business results, cloud-based data analytics platform advantages are vast, and they don't end there.
Every Chief Technology Officer (CTO) knows how stressful on-premises analytic data systems can be, especially when the in-house IT crew isn't available due to holidays, vacation, parental leave, etc.
Yep! It might sound strange, but when something happens with the servers, the CTO will feel as if the sky is falling down on his head, stress levels will spike through the roof, and everything will seem as it was crumbling down.
However, it's possible to avoid all of this thanks to a simple and heavenly solution – the cloud!
This article will mention the most important advantages, but let's first dig deeper into cloud-based analytics.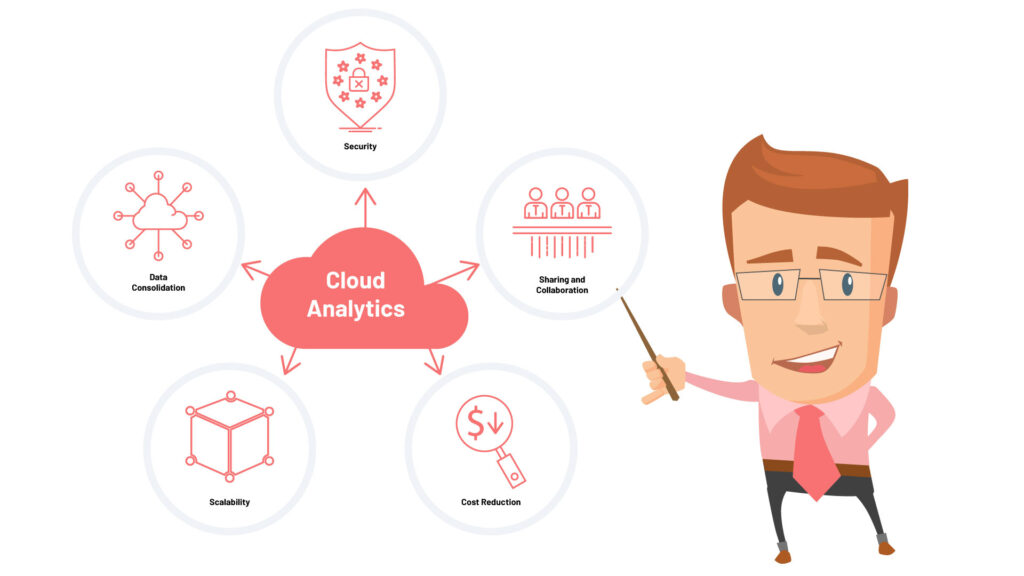 What Is Cloud Analytics?
This term refers to the data analysis and manipulation within the cloud instead of on-premises systems. Fully integrated cloud-based data analytics systems provide users with access, analytics, aggregation, and data utilization. Moreover, users can locate areas that need improvement within the organization, but they can also identify various trends and work with massive data sets.
Suppose you need to analyze a vast amount of data points, counting thousands or even millions of data inputs. If that's the case, you'll have to utilize some kind of cloud analytics software to process this amount of information. You might think your data spreadsheet is sufficient, but on-premises data analytics will not be adequate with massive data input requests.
Cloud-based data analytics tools can help an organization process numerous data sets following affordable and scalable protocols, which is nearly impossible on-site. This is the most crucial reason why many companies need the power that the cloud data analytics can offer. Alternatively, they can outsource the entire cloud management.
Cloud-Based Data Analytics & Use Cases
Besides various advantages, there are endless use-cases like analyzing financial market data, website traffic, satellite data about climate changes and trends, factory production efficiency, understanding sensor-captured data, etc.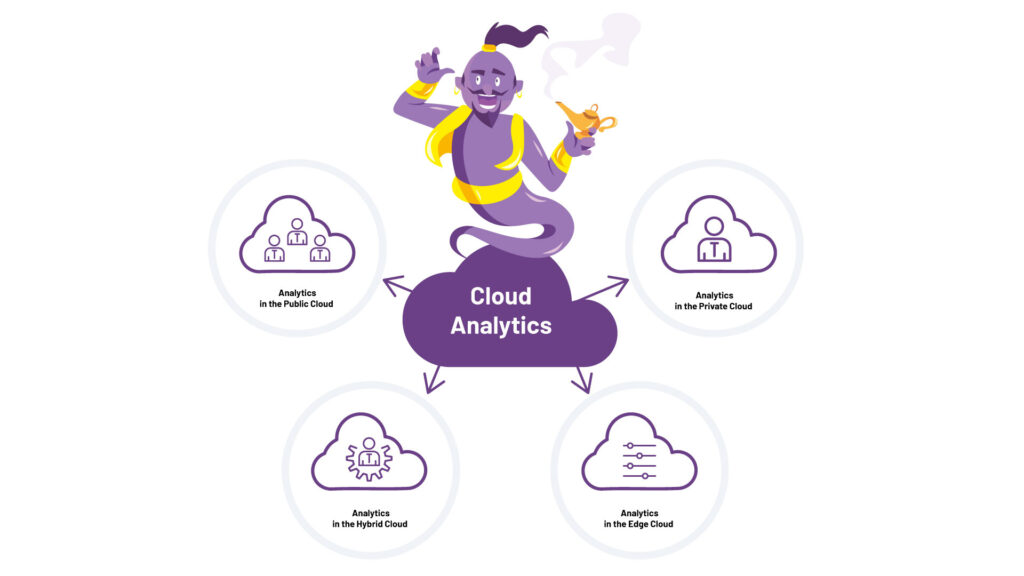 Types of Cloud Analytics
As a broad category, cloud analytics refers to any or all analytical techniques utilized for data analysis. Now, users might have various requirements when it comes to their business needs and capabilities, and it all depends on the solution type. Therefore, we'll mention all available solutions.
The four types:
Analytics in the Public Cloud – is a helpful analytics type that assists organizations when they have limited resources and are required to act fast. In addition, this type can work with cutting-edge technologies (machine learning, AI, serverless analytics), and it can handle a vast amount of data sets while being cost-effective at the same time.
Netflix's specific approach is that they started on a private cloud but later moved to AWS public cloud. In contrast, Instagram began on the public cloud but later moved into Facebook's private cloud. Dropbox also started in the public cloud but later moved to commodity servers.
Analytics in the Private Cloud – provides companies with a more secure way to analyze their data.
Many companies utilize the private cloud approach like Meta (Instagram, WhatsApp, Facebook), Target, and others.
Analytics in the Hybrid Cloud – it's possible to store data on-premises and in the cloud simultaneously. In addition, it's possible to analyze all this data with specific tools. On-demand analytics service allows you to combine private and public infrastructure that's been used to deliver services. Moreover, remote software and hardware will help enable secure connectivity and information sharing with end-users.
Unlike companies that use public or private clouds, Walmart and Apple utilize the hybrid approach meaning they use both private and public clouds simultaneously.
Analytics in the Edge Cloud – will analyze data in real-time as soon as data arrives. This type of data analysis can make a split-second decision, which is very useful, especially when it comes to handheld devices or any other mobile devices, server systems, a sensor, etc.
Companies that utilize Edge cloud analytics include Dell Technologies, Nvidia, VMware, Telenor, and many others.
Cloud-Based Data Analytics Platform Advantages
When it comes to platform advantages of cloud-based data analytics, there is a lot to talk about, and we will point out some of the main ones you should consider: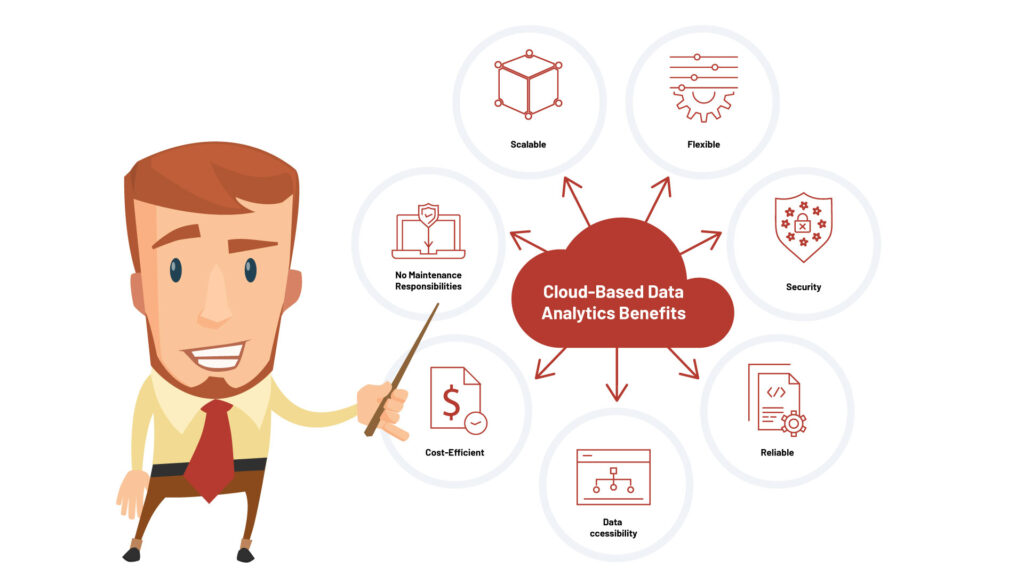 1. It's Scalable
With cloud deployment, you can buy more compute resources and storage from cloud providers to meet demands. Hosting data analytics on-premises doesn't allow you to upscale like this. Moreover, the on-premises solution has limited storage capacity, and in case you need to expand your IT infrastructure, these upgrades can be very costly.
2. Its Performance is Flexible
Cloud data analytics allows you to use services when you need them instead of buying new hardware every time your data requires a change. For example, you can scale up your services if data spikes occur and vice versa.
3. Unmatched Security
When it comes to data analytics on the cloud, the data is backed up to numerous servers in different locations. The diversity method provides greater protection in case of a natural disaster or anything else that might occur like a fire, etc.
As data isn't stored locally, there's no reason to worry about hard drive thefts. All sensitive information isn't shared via insecure methods like flash drives or emails and is password-protected. All this means that users can access what they require, while audit logs will provide complete visibility into who's accessing the data, when it was accessed, and what they did with the data they accessed.
4. It's Reliable
Reliability is the essence of data analysis. Therefore, on-premises systems might be doing what they're supposed to do for organizations that utilize fast reviews of qualitative data. But keep in mind that if you wish to ensure real-time validity at any time, you have to switch to the cloud.
On-premises systems will limit you to a vast pool of unnecessary IT resources. These redundant resources usually require configuration, or they are a simple waste. However, the cloud provides you with updates and apps that you can quickly move to any one of the available cloud servers.
5. Improved Data Accessibility
Your data analysis is web-based which means it allows the delivery of the insight to any device with an internet connection. Moreover, cloud deployment provides an increased collaboration between colleagues, and they can view and share the results throughout the cloud-based data analytics platform via self-service software.
6. Cost-Efficiency
Possibly the most significant cloud computing advantage is its cost-efficiency. It is estimated that small businesses can reduce their infrastructure expenses by a staggering 90%. If you wonder how this is possible, the answer is simple – cloud computing lets you pay only for the resources you use.
7. Get Unified Approach No Matter Where You Are
When all teams within your company (marketing, sales, IT, finance, and others) have to manage their databases with various analysis tools, you'll have to train all your employees on how these different systems work. Not only it's a huge waste of time, but it's also a waste of resources.
When you pull the cloud analytics data from your organization's ERP system, all your employees will have a single source of analytics and information, regardless of their physical location.
8. Lack of Maintenance Responsibilities
One of the most convenient cloud-based data analytics platform advantages is that you won't be responsible for maintaining the servers, as vendors will do that for you. Alternatively, an on-premises platform requires you to maintain the servers, like checking if their environment is at optimum levels, monitoring, debugging, etc.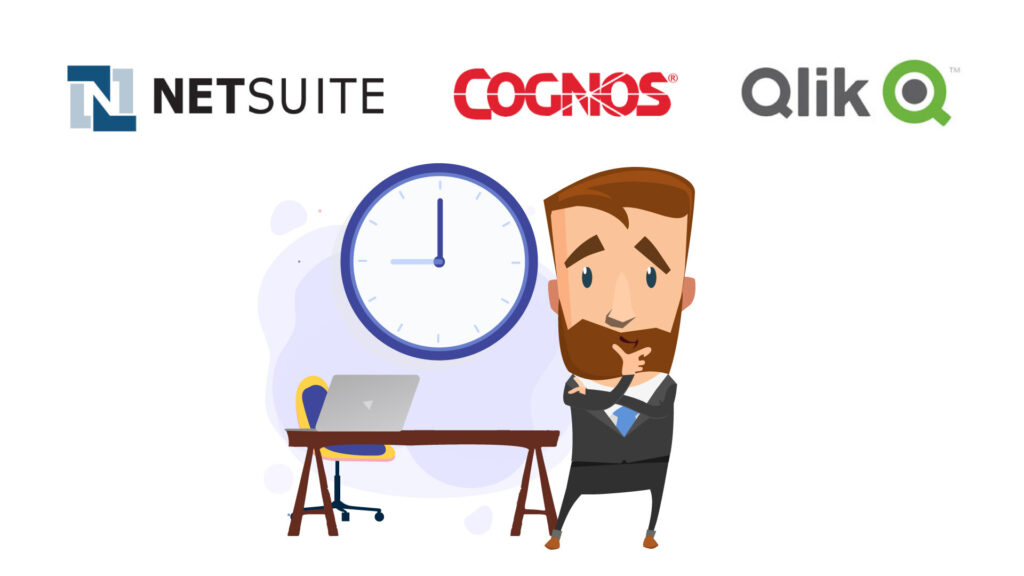 Choosing the Best Cloud Analytics Platform
Even if your company has never used this data analytics method, you should know that it's not as new as it may seem to be. It provides organizations with more ways to analyze the data, bringing up the overall value of your business.
You can make your choice by looking at some of these available options, but bear in mind that not all platforms are equally good:
NetSuite – is a unified business platform that offers integrated analytics and the possibility for in-depth reporting via the SuiteAnalytics module. It's capable of driving insights by harnessing the entirety of information stored within the platform like HR, marketing, sales, orders & inventory, financials, and others. You won't need to integrate the analytics platform to your ERP as SuiteAnalytics is built-in for NetSuite.
Cognos Analytics – is an AI-powered business cloud analytics tool coming from IBM's kitchen. Thanks to self-service capabilities, it can help users make better decisions by drawing insights from data. Moreover, Cognos Analytics has a data preparation function that provides a built-in system recommendation to blend, shape, and clean data from different sources.
Qlik Sense – provides end-to-end data analytics. Qlik Sense isn't restricted to predefined queries or pre-aggregated data like many query-based BI systems. It instantly renders insights, while its associative engine feature indexes for the majority of data relationships.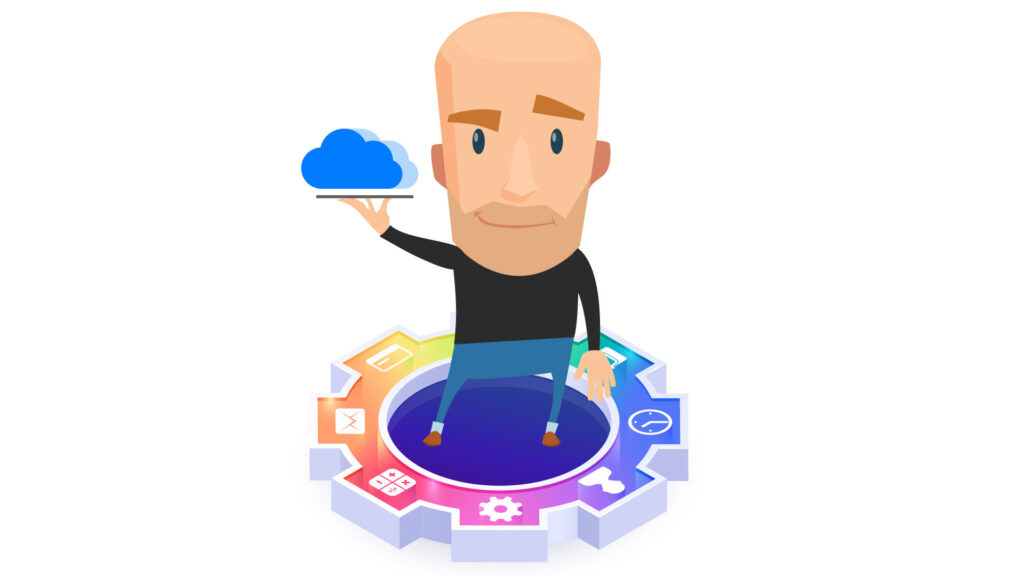 Key Takeaways
As you can see, the advantages of a cloud-based data analytics platform are many, and if you didn't migrate to the cloud already, you should consider doing it ASAP.
By doing so, you'll enjoy many of its advantages like reliability, scalability, and incredible security levels. You'll have easy access to your data from anywhere while not needing to maintain the servers all by yourself. In addition, it's a much cheaper solution as you'll have to pay only for the resources you use.
Besides migrating to the cloud and figuring out all of the cloud-based data analytics platform advantages, you'll also need a reliable development partner. Our professional web or mobile development team can help you achieve grand things with cloud-based data analytics or anything else your business might need. All you have to do is send us an email with your query, and our team will get back to you immediately.