You wish to launch your new app, but the only thing you have is an idea, a prototype, or even a UX wireframe of what your project should look like. It often happens that companies can do some in-house work (like MVP) but need to outsource product development features to a development partner.
If that's your case, you should discover more about the importance of outsourcing SaaS development, its cost-effectiveness, and if it's more practical than having an on-premises development team.
Before anything else, you have to begin with a unique business plan for your product. Ensure you have the roadmap in front of you along with all your ideas, and with this settled, you can think of the next steps.
Without further delay, let's dig in!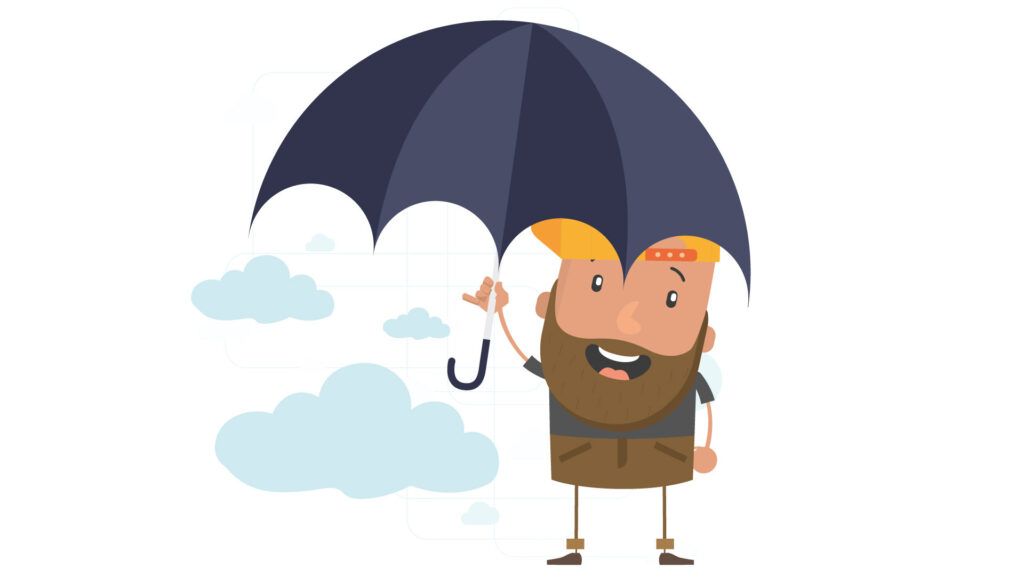 Outsourcing SaaS Development or Keep it In-House?
There are pros and cons to both options, but not all options are suitable for everyone. Depending on your business' needs, you may want to consider all the options more than once before making a final decision.
Major pros for in-house SaaS development include a higher dedication to the product from your employees and greater flexibility. The cons include higher cost and time consumption. This option is suitable for companies that don't mind spending more if it means they'll get the best results possible.
Alternatively, the biggest pros when outsourcing SaaS development include cost-effectiveness and more free time for an in-house department. When it comes to cons, the agency's focus can be spread thinly on several clients, while your in-house team is focused solely on your project. However, a third-party agency can dedicate a separate team to work solely on your project, which is excellent for your project, but it'll probably influence the price.
In addition, outsourcing the SaaS development of your project might seem hard. Still, some outsourcing partners can work as effectively as your in-house team allowing you to implement further changes without having to deal with proposed timelines, set budgets, and deliverables.
However, it's possible to outsource parts of your project while keeping the majority of it in-house. So, depending on your exact needs for the project, you can choose the option that suits your company the most.
Read further as we'll get more into the details.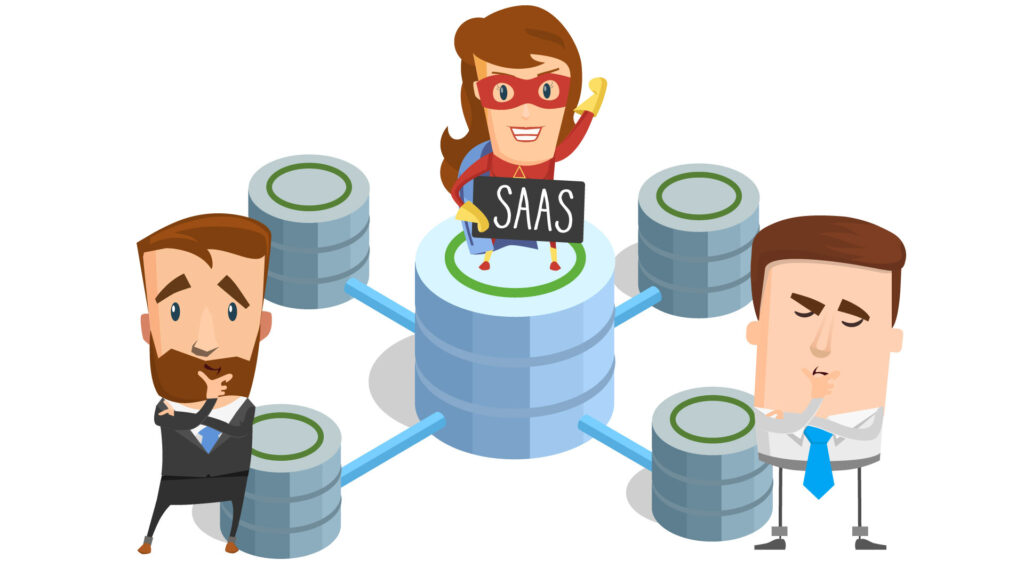 Primary Differences Between Outsourcing SaaS Development and Keeping it In-House
There are huge differences between keeping an in-house development team and outsourcing a SaaS development project to an agency. In the end, it all comes down to flexibility, timeline, dedication, and cost.
Businesses that go with outsourcing will benefit from having more free time to focus on other business aspects, but they'll also launch their product faster and spend less money.
On the other hand, it's normal to expect that your in-house team will have a much greater dedication to your own product. However, a third-party agency will fight for its clients in order to get the best reviews possible.
Nevertheless, if you go with an outsourcing agency, ensure they understand the complexity of the problems you wish to resolve.
Here's everything about the differences you should know.
Outsourcing Development
Outsourcing to a third-party SaaS development partner can be highly beneficial, especially for businesses without an in-house team. The main benefits are:
Faster launch
Less money spent
More time available
In-House Development
Keeping the SaaS product development in-house has its own perks. By doing so, you'll have greater control over your SaaS product in the future. What this means is having an in-house team dedicated to the product, you'll be able to quickly implement any required changes, further expand development, and add new designs. The main advantages include:
Greater control over SaaS product
Increased flexibility
High dedication
Bigger expenses
Time-consuming
Often, outsourcing is a great solution, and here are additional reasons why:
Reduced hiring mistakes – it takes a lot of time to find and hire a new developer and often their contract gives them a three-month period before they can leave your company. The math is simple – time is money, and wasting time on a wrong hire is tens of thousands of dollars wasted.
Increase team skills and scale your team further – outsourcing to a SaaS development agency provides you with a feeling of having an on-demand service that allows you to focus more on improving your team's skills. It also gives you enough time to grow those skills even further and put them to better use.
Remote work has become a global standard – outsourcing SaaS software development makes it easier as you won't have to look for a local developer within your city. You can hire developers from anywhere in the world.
Combine the Best of Both Worlds
It's possible to combine both in-house and outsourced SaaS development under specific circumstances. For example, your in-house team can work on one project segment while you can outsource the rest of the project to a suitable SaaS development agency to give birth to your product much faster. By doing so, you will save some money, plus you'll get quicker end results.
Set Realistic Expectations
Before you outsource the project to an agency, you need to have your expectations set straight. You can achieve this by setting up small milestones so you can measure the success after each development process the agency creates. This allows you to build further upon the results you get.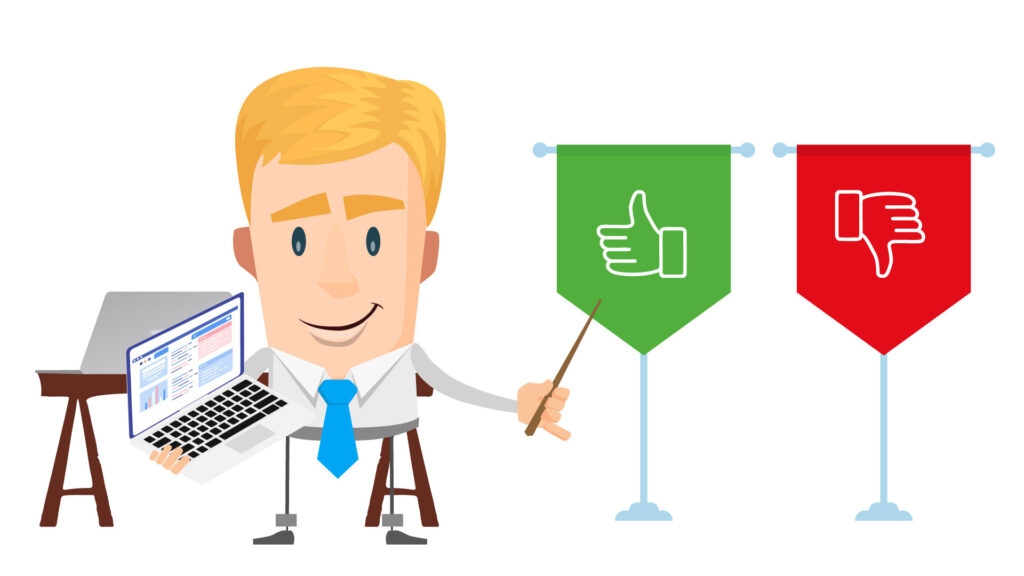 Review Portfolios and Samples First
The agency's previous work displays its style and quality of work, but these won't give you the whole picture about the agency. If the agency matches your expectations and shows that it can provide you with the desired outcome, you should consider hiring them. 
But before you do, ask them for a flowchart and some basic outlines on how they plan to bring your project to life.
Best SaaS development agencies focus on context and adhere to standards. In addition, they will also consider desired objectives and expected results. With all this in mind, it's important to learn everything else you can about the SaaS partner before outsourcing your project, and here are some green flags to consider:
Communication methods
Local presence
Management maturity
Vendor's size
Reviews and testimonials
Technical skills
Also, it's critical to look for any possible red flags like:
Poor work samples
Poor estimates
Lack of communication
Lack of transparency
No clear roadmap
Guarantees that don't seem reasonable
Missing deadlines
Know Your Budget
Having an idea of a budget your business has for the particular project, you'll be one step closer to making a decision. You'll know if it is a better option to choose an in-house minimum viable product (MVP) development option for your project or if outsourced MVP is a better solution after all.
It's essential to consider the costs before outsourcing. These are some of the cost-related things to look at for in-house development:
Office space costs
Recruitment and hiring costs
Hardware and software infrastructure costs
Onboarding, training, and professional growth costs
Alternatively, when outsourcing SaaS development, you won't have to worry about any of above-mentioned costs. However, you'll have to consider payment plans.
A time and material plan – is great if you don't have pre-defined goals, product features, strategies, and specifications. The final price is based on the effort and time spent on the project.
Fixed-price plan – having precise objectives and agreeing to deadlines and deliverable details and deadlines, outsourcing agencies will offer you a fixed price for your project. However, the fixed price may change depending on the project's flexibility, changes, and other factors.
CAP plan – limits the client's budget, which doesn't allow the vendor to exceed the agreed price.
Monthly flat-rate plan – includes a fixed monthly rate regardless of the complexity of the project.
You should consider that every offshore SaaS development agency differs, and while some may charge hourly rates, others offer packages. Therefore, having a defined budget will help you realize which agency suits you better.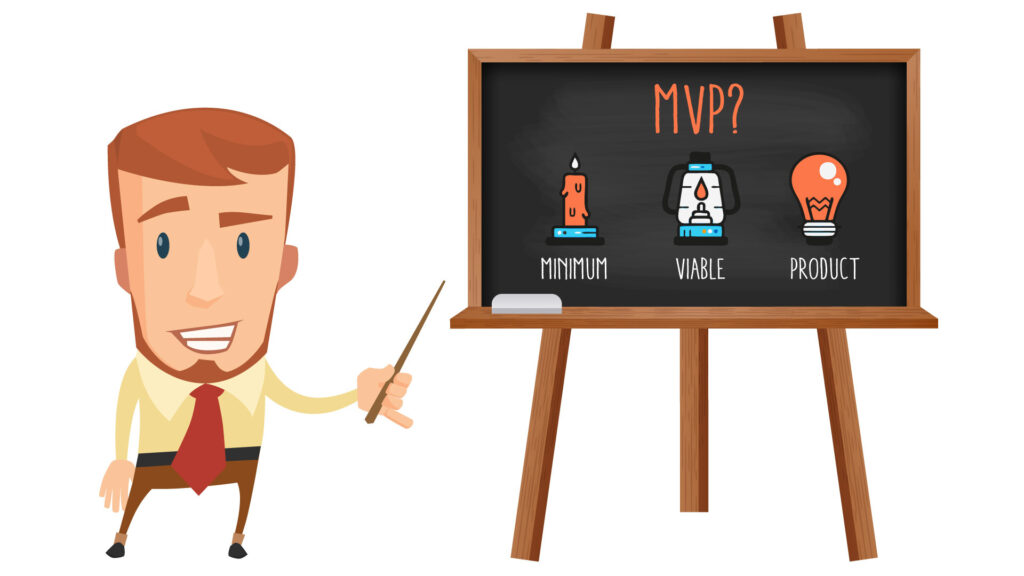 In-House vs Outsourced MVP Development
The MVP development process consists of four stages:
Validation
Finding the MVP
Development
Launch and scale
If your company has one or more employees with programming skills, you may want to consider utilizing your in-house knowledge instead of outsourcing the work.
However, if that's not the case, you should consider outsourcing SaaS development. But before you do, you should ensure that the agency you found has the required talent and knowledge. With a careful inspection of how they work, by looking at their use cases and reviews, you'll get a better understanding of how they work.
Should You Outsource MVP or Not?
If you have the knowledge and skills, you should build your MVP yourself since it's just a single step in the entire process. If you know how but you don't have time to build it yourself, how will you take the project further?
That being said, take the time you need and do it yourself to avoid potential pitfalls from SaaS outsourcing (timezone difference, lack of communication, lack of understanding, and others).
However, if you decide to outsource MVP build to an agency, you may benefit from hiring a team from cost-effective countries like the Czech Republic, Serbia, Poland, and others. You'll save money, while you won't have problems with communication since agencies usually have a developer team leader that speaks fluent English, unlike some freelancing developers.
The focus of an entire dev team will bring greater results than having a single developer build your MVP.
Things To Know When Outsourcing MVP
If you decide to outsource the entire product development to a suitable partner, you should expect them to handle everything, including quality assurance testing, development, security, deployment, maintenance, support, and everything else.
However, it's possible to outsource only a part of the project and let your in-house team work on the rest. In the end, it all depends on your company's needs.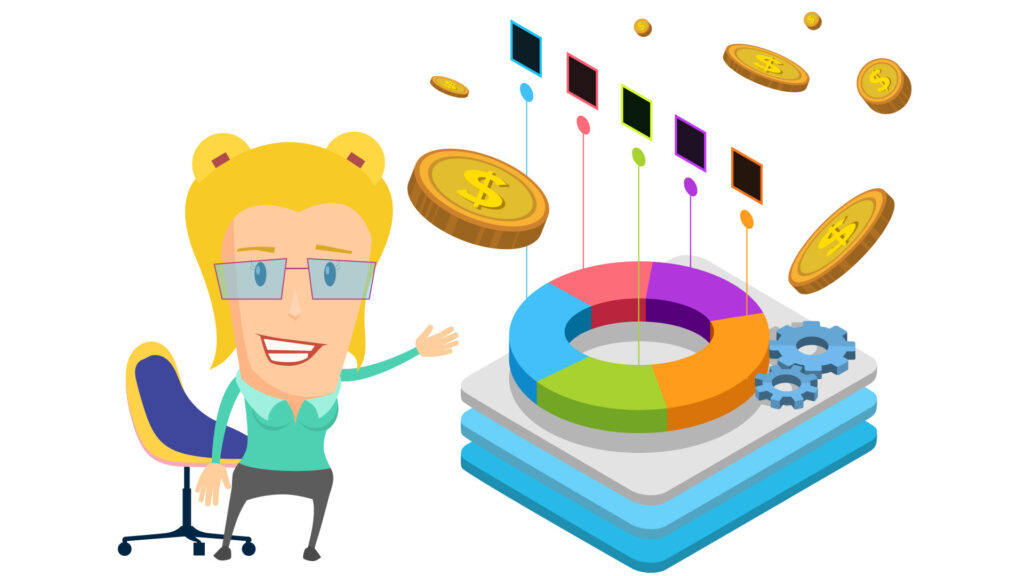 Things to Consider When Choosing Outsourcing Partner
Finding a suitable outsourcing partner isn't easy, and it requires you to go through numerous steps, including:
Check the Company's Record of Accomplishment
This is a simple way to verify your potential partner's credibility and experience. Look for past successful projects, clients' reviews, scoreboards, and other factors that showcase the vendor's accomplishments.
Look into the services they offer – with numerous outsourcing company types available, you have to check if the agency has everything your project requires like:
Software development stack tech (Java, ASP.NET, RoR, Node.JS, PHP, ReactJS, iOS, Android, React Native app, and others)
IoT engineers, software developers, business analysts
Upon realizing if the vendor has all the necessary experience, skills, strengths, and required background in SaaS development, check if they have previously worked in your company's industry as well.
Learn More About the People
Utilizing social media will allow you to learn more about the agency's management in a discreet way. It's amazing how much you can learn when taking a sneak peek at their social media profiles.
Learn About the Agency
An experienced SaaS development company should have an insightful website with highlighted strengths in SaaS product development. You can easily learn more about the vendor by looking at their testimonials, case studies, and services pages. Case studies will help you better understand the following achievements:

Clear and measurable results
Core solutions
Key challenges
Clients' reviews
Ask for References
Word-of-mouth is possibly the most effective way to spread positive experiences about any business. Contacting the outsourcing agency's previous customers will provide you with more than enough information. 
However, turning your eyes to GoodFirms and Clutch review platforms is even more beneficial as you'll find reviews and ratings of some of the best SaaS development companies in the market.
Ask for Code Samples
Always ask the vendor for code samples from their previous projects that have lots of similarities to your project. If there are no NDA-bound restrictions, the vendor should easily provide you with the code samples you asked for.
Initial Contact
You can contact the vendor via review platforms, directly via email on their website, or even through social media channels.
But, the more important thing to look out for is if the vendor is trying to figure out if your project has some specific requirements like Machine Learning tools, IoT/BLE devices, API integrations, and others.
If your potential vendor asks you about these requirements, it displays their knowledge and interest in working with you, which is a great sign.
Important Questions
Prepare yourself with questions you want to ask a potential vendor before making contact, as the answers you get will help you learn a lot about the agency. Some of the questions should include:
How can you help my business achieve its goals?
Will you provide tech support after deployment?
Do you suggest that we should develop an MVP first, and why?
Who will own my SaaS app source code?
How do you control the code's integrity?
How do you ensure the product's security?
Cooperation with Outsourcing Partner Explained
Even though collaboration satisfaction between two companies is crucial, SaaS development vendors will do their best to satisfy their client's requirements in the best way they can. These are some of the essential aspects of a successful collaboration:
Vision Alignment: Precise Objective and Rules
Both in-house and outsourced development teams see the final mobile or web app differently. In addition, they may also have preferences or biases that benefit their own division's interests. If this is the case, it'll prevent them from seeing the bigger picture. 
Therefore, a strict set of rules leading to a precise objective is essential for a successful project.
Build trust
Investing a huge amount of money is never easy. Trust plays a crucial role in helping an investor to overcome this issue. The professional outsourcing agency you hired will know how to make you feel at ease even though they're probably on the other side of the globe.
Their great references, along with constant communication, will help you relax and focus on other important parts of your project.
Determine Responsibilities and Roles
If both parties don't function as one, everything else like trust, communication, and shared objective doesn't matter much. It's vital to share responsibilities and roles with both parties and each person within the team so the project may function in unison.
Constant Communication is Crucial
Building understanding and trust with your partner is of vital importance. With clear, precise, and frequent communication, you'll build the foundation to trust and understanding. Whether there's a brand new idea on how to improve the product or if an issue arises, communication is what'll help both parties in each situation.
Mutual Support
Support is a two-way street in this scenario. When two teams have to work as one, support between them makes or breaks the entire project. Without support, everything becomes harder.
With adequate support, the team will function as one and become highly motivated to finish the project on schedule without any hiccups.
The Most Cost-Effective Options
Developers from Eastern Europe might be an excellent outsourcing choice as they're known for the development of some of the popular and award-winning apps like Makro, Home Doctor, BlaBlaCar, Dollar Shave Club, and others.
The Manifest portal scored a lot of Eastern Europe development companies very highly on their July 2022 scoreboard.
We'll show developers' average hourly rates based on geolocation provided for different SaaS tech stacks in the table below.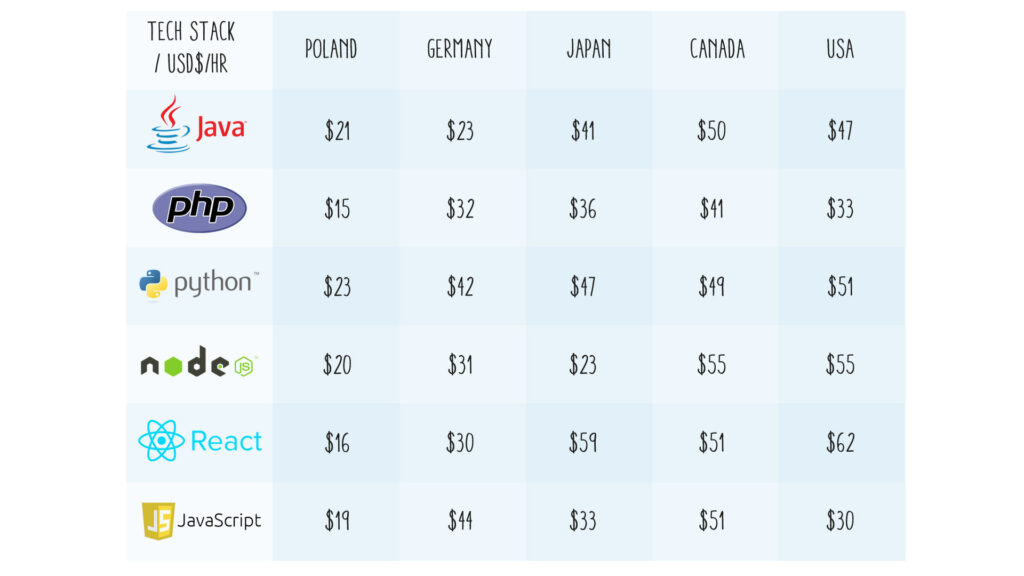 Avoid Pitfalls
Last but not least – there are some potential pitfalls you may experience when outsourcing SaaS development agency. Therefore, it's essential to know about these things before you hit the wall:
Timezone difference – may not seem like an essential factor, but it tends to be stressful, especially if the timezone difference is huge. It may result in breaking deadlines, miscommunication, and many other unwanted factors.
Failure to look into multiple options – often happens when you're in a rush to outsource the project. Take your time and thoroughly inspect several vendors before choosing.
Credentials verification – is a massive part of the choosing process. If you can't verify the vendor's credentials, you should look to the next one. The most reliable way to verify the agency's credentials is through a reputable IT reviewing platform like Clutch.
Final Thoughts
Outsourcing SaaS development has become a standard method for developing apps for numerous companies without in-house dev teams. However, companies aren't prone to outsource SaaS development to agencies without a good work history. Discovering as much as possible about potential partners is a crucial step toward success.